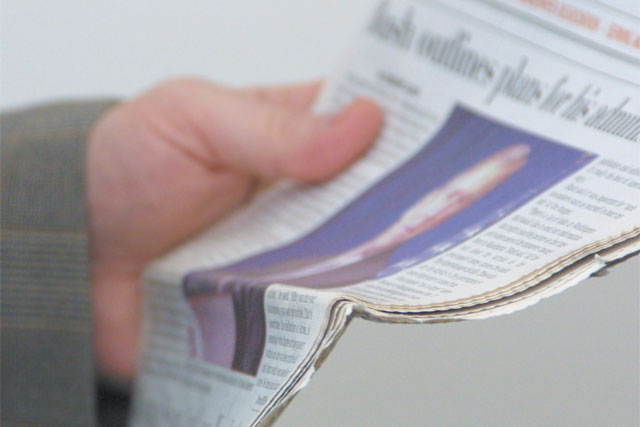 At the time of its previous forecast in June GroupM was already predicting a tough year for print media, tipping national and regional newspapers for an 8.3% fall in adspend.
At the end of the year it has now revised that to an 11% drop, with nationals down from -4.1% to -6% and regionals down from -12.6% to -16%.
Other media are also suffering. Consumer magazines are now predicted to be down 6% instead of down 5% and cinema down by 5% instead of flat.
Outdoor's 2% rise has been crossed out and replaced by no growth.
On the positive side, GroupM now believes radio will be up 5% having previously predicted it would not experience growth.
TV is unchanged at 1.1% growth, while "interaction" (comprising online spend such as paid search, display and classified) has been bumped up from 10.3% to 10.5%.
For next year, GroupM believes the pace of online's growth will relent to 9.1%, while all other media will enjoy better prospects than this year.
Radio is forecast for another 5% up year, TV and cinema each for 3% growth, but outdoor will be out in front with 6%.
Newspaper and magazines' rate of decline will only slow however. The former will be down 5.3%, with nationals down 3.1% and regionals down 7.8%, while consumer magazines will be down 3%.
Overall growth in 2012 will come in at 3.2%.
Follow Daniel Farey-Jones on Twitter @danfareyjones