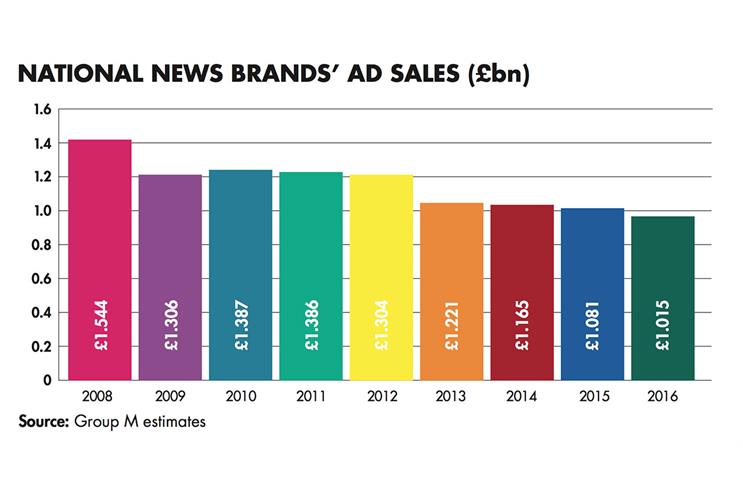 Trinity Mirror has approached rival newspaper groups about merging ad sales as print revenues plunge across the industry.
Campaign understands the Daily Mirror publisher has had informal contact with Telegraph Media Group. Both declined to comment.
Trinity Mirror is also believed to have sounded out Guardian Media Group and News UK, although they are thought to be wary of a tie-up.
However, all the "conversations" have been at an early stage and have made little headway so far.
James Wildman, chief revenue officer of Trinity Mirror, wants to pool ad sales to gain better leverage with media agencies but rival groups have been exploring their own options.
One insider said: "Everyone's talking to everyone. I don't know anyone who's ruled anything out. But there are different views even within the same organisations." A second person said: "Newspapers are in a catastrophic state. There are only three main sales houses in TV and two in radio but there are eight or nine in print."
National news brands' ad revenue has slumped by a third to £1bn since 2008 and the decline has accelerated in the past 12 months.
Josh Krichefski, UK chief executive of MediaCom, said pooling ad sales was "a potential route" to improve newspapers' negotiating position. "It would be a good idea for them to come together," he said, but added he would be "surprised" if they could put aside their differences.
Trinity Mirror and Telegraph Media Group have collaborated in the past on advertising partnerships.