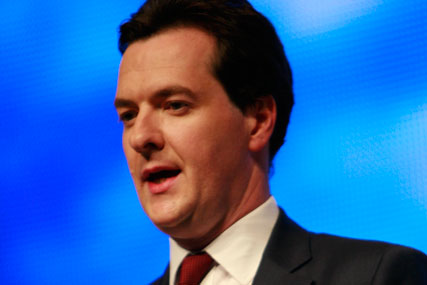 The ad, booked by 38 Degrees, a group campaigning for a fairer tax system, has a caricatured image of chancellor George Osborne as The Artful Dodger.
38 Degrees timed the print ad to be published yesterday to coincide with the rise in VAT, inferring that the Government should be targeting tax evaders to raise finances instead.
The ad states "Tax dodging costs the UK up to £120 billion every year. George Osborne could do something about it, but instead he's dodging the issue."
And, in a line that caused the issue, the ad went on to say Osborne himself had been accused of dodging £1.6m in tax.
Underneath, in bold type, the ad states: "Is George Osborne the dodgiest of them all?"
David Babbs, chief executive of 38 Degrees, said all the national newspapers which agreed to publish the ad had concerns it could be libelous.
The ad ran in The Guardian, The Independent, and its 20p cut-price sister title, the i, yesterday (4 January).
According to Babbs, upon seeing the ad, the Daily Telegraph refused to run it; the Metro agreed to run it then spiked it; while the Daily Mail upped its rate hugely after seeing the ad.
But a source within the Daily Mail & General Trust (DMGT), parent company of the Daily Mail and Metro, said, after consulting its lawyers, it would not have run the ad with the line referring directly to Osborne's own tax record.
The source said printing this could mean the newspaper facing legal action, and censure by the Advertising Standards Authority (ASA).
An email, seen by Media Week, written by a Metro employee indicates why the newspaper decided to pull the ad.
The email, referencing the ad, states: "I gave it the OK before Christmas, but said it would have to be pulled if there was any controversy and now Conservative HQ are on the attack over the 'tax dodger' claims.
It adds: "I don't have a problem with the group advertising with us but obviously we don't want to run anything that could be viewed as libellous."
Babbs said it would be using the £20,000 left from its advertising budget to run an outdoor campaign highlighting the issue.
The Daily Telegraph and The Conservative Party were unavailable for comment.