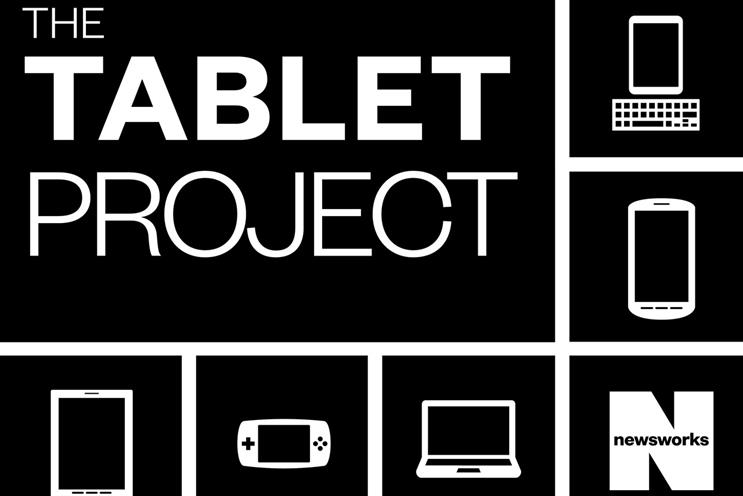 The Tablet Project follows repeated calls for more information from agencies and their clients regarding the impact and effectiveness of the new forms of advertising on tablet devices.

Tablets offer the lean back, captured, edited environment of traditional print products, along with the ability to feature animation, video and external links.

The Tablet Profject aims to create a series of case studies from client specific to sector level that showcase the tablet's unique characteristics.

The project will cover five key sectors – retail, finance, motors, tech & telecoms and FMCG.

The outputs will include average click-through rates, time spent, engagement metrics such as video plays and app interactions, and response stats. These outputs will help define the key benchmarks for newsbrand tablet ads as well as create first-stage industry norms.

Vanessa Clifford, client services and strategy director at Newsworks, who is leading the project, told Campaign: "Newsbrands are still early into their tablet lives. We're all still debating how effective the ads are and how best we measure them, which is absolutely right.
"Instinctively and anecdotally there is a growing sense that tablet advertising delivers greater engagement and interaction with consumers, but what has been missing are the stats to prove this. The Tablet Project will change this, not only giving us proof of both engagement and interactions but allowing us to deliver sector norms.
"After years of experience, we all know what a good print ad campaign looks like. The hope is, the Tablet Project will help provide a better idea of what a good tablet campaign starts to look like for publishers."

Since tablets burst onto the scene three years ago with the arrival of Apple's iPad, the publishing industry – and newsbrands in particular – were among the first to recognise their potential.

Media agencies can apply to take part in the project on behalf of their clients, who will run interactive tablet campaigns during October and November 2013. Publishers will provide matched advertising space and creative assistance where required.

Agencies must commit to spend a minimum of £15,000 (client press spend up to £10 million) or £30,000 (client press spend over £10 million) on a tablet campaign, to run during October and November 2013.

Publishers will match ad space in newsbrand tablet editions and help to develop creative in lieu of free space if required.

Both agencies and publishers will agree to share data relating to the ads when they sign up. The deadline for entry is Thursday 12 September.