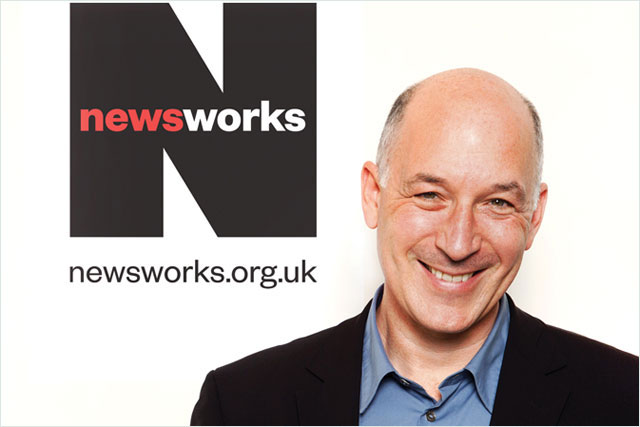 The free-to-enter awards follow the success of Newsworks' inaugural Planning Awards last year.
They aim to define standards of excellence in media planning across national newsbrands as the industry moves into a multiplatform age. The 2014 jury will be led by Amanda Rendle, HSBC's global head of marketing and includes senior figures from clients and agencies, as well as Newsworks' Rufus Olins and Vanessa Clifford.
Amanda Rendle, global head of marketing at HSBC and chair of the judges, said: "To be chairing the Newsworks Planning Awards 2014 is a real privilege. In today's fast-paced, increasingly digital world, newsbrands play an important role in providing depth of content and the full story.
"The strong emotional engagement the reader has with their newsbrand reflects their views, passions and interests. With consumer media choice being so vast and dictated by location, device and time of day, understanding how to maximise impact is critical. Today more than ever, excellent strategic thinking and planning is required – and that's exactly what these awards recognise."
The awards feature six categories, plus a Chair's Award. The categories include Best Newspaper Campaign, Best Newsbrand Campaign, Best Topical Campaign, the Tablet Award, an Omnimedia Award and Best Use of Content.
Rufus Olins, chief executive of Newsworks, said: "These awards will celebrate creative planning which capitalises on the choices that have become available in the past few years. We all know that newspapers today operate on screens of every size and that has opened up opportunities that were previously unthinkable. We are looking forward to giving great planners the plaudits they deserve."
Steve Parker, co-chief executive officer at Starcom MediaVest Group and a juror, said: "This is such an important set of awards and we're expecting a high number of entries – entries that are brave, which really stand out from the crowd and, perhaps most importantly, demonstrate collaboration.
"Personally, I will be looking for something that makes me ask why we haven't done it yet. I'm excited to be involved, it's a real honour."
The jury:
Peter Duffy, group commercial director at easyJet
Sarah Mansfield, media director for UK and Ireland at Unilever
Neil Harrison, head of media at Everything Everywhere
Nathan Ansell, group head of brand and marketing at Marks & Spencer
Phil Toms, director of brands at Wells & Young's Brewing Co
Steve Parker, co-chief executive officer at Starcom MediaVest Group
Anthony Swede, head of planning at Walker Media
Jo Lyall, chief planning officer at Mindshare
Dominic Williams, trading director at Aegis Media
Kate Cox, managing partner of strategy and ideas at Havas Media
Frances Ralston-Good, chief strategy and innovation officer, PHD
Arif Durrani, head of media at Campaign and editor of MediaWeek, Haymarket

Details and entry forms can be found at newsworks.org.uk/awards. The deadline for entries is 10 October. An awards celebration will take place on the evening of 27 November at the Century Club, London.