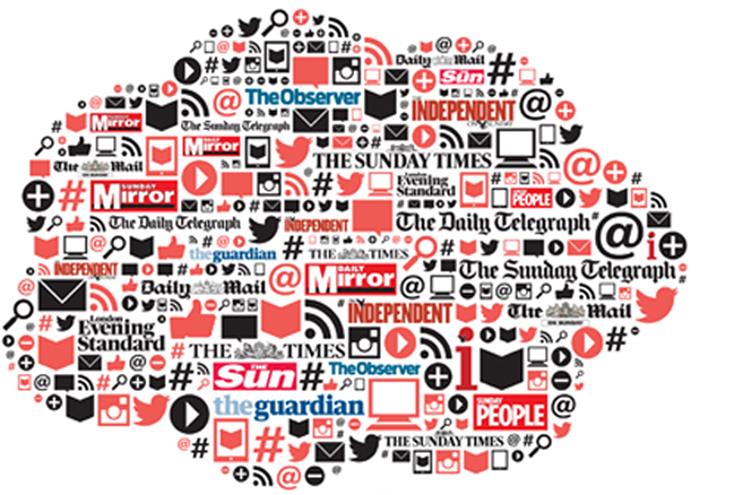 The client-agency jury, led by Amanda Rendle, global head of marketing at HSBC, whittled down the entries to a shortlist of 26. The winners will be announced at a party at the Century Club on Thursday 27 November 2014.

Rendle said: "I am thrilled to have been chosen to chair the Newsworks Planning Awards in their second year. Newsbrands continue to play an important role in providing depth of content and delivering the full story to their readers, something that many new platforms in the digital landscape fail to achieve. The judges and I have awarded the work that both inspires and raises the bar for everyone in the industry. The calibre of entries has been outstanding."

Rufus Olins, chief executive of Newsworks, added: "It was impressive to see not only a record entries this year, but also the quality of thought that went into them. Agencies are bringing ideas to life in ways that were inconceivable until recently. We had a fantastic mix of client and agency judges who reviewed and debated each entry and selected six worthy winners."
Newsworks Planning Awards 2014 shortlist
Best newspaper campaign

These entries celebrate communication investment where newspapers played a specific strategic role.

Four Communications - Where riverside living starts, Greenwich Peninsula
Manning Gottlieb OMD - PS4 Launch, PlayStation
Mindshare - Super Sunday, Post Office
Vizeum - MINI Mischief and Horseplay, MINI
Best newsbrand campaign

Newsbrands exist across many platforms today. Entries featured print plus at least one other newsbrand-owned platform (tablet, mobile, app etc).

Manning Gottlieb OMD - World Cup 2014, Dacia
Manning Gottlieb OMD - PS4 Launch, PlayStation
PHD - Travel that matters, Expedia
Starcom MediaVest Group - FSR Refrigerator Campaign, Samsung

Best topical campaign

Newsbrands can be used powerfully and quickly for short-term and tactical objectives. Entrants show the nature of the desired response and how the media placement boosted overall impact.

Goodstuff - King of the Mornings, Yorkshire Tea
Initiative - 4G at no extra cost, Tesco
Manning Gottlieb OMD - Dacia and The Telegraph - World Cup 2014, Dacia
MediaCom - Smartmatch, Royal Bank of Scotland

Tablet award

Tablets have brought a new journalistic grammar to newsbrands, with changing workflows and innovative storytelling techniques. Entrants demonstrate how they used tablets for a brand to good effect.

Mindshare - Little Frill Brand, First Direct
Mindshare - Sing it Kitty, Three
OMD UK - The Taste, Channel 4
PHD - Game of Thrones, HBO

Omnimedia award

These entries feature the use of newsbrands alongside the use of any number of other media (TV, outdoor etc).

Initiative - Audible activation, Audible
MEC - Be a Great Westerner, First Great Western
MediaCom - CRUK - We Will, Cancer Research UK
OMD UK - Health Hero, Boots
OMD UK - The Great Food Journey - Market Deli range, Walkers

Best use of content

These entries capture work in sponsorships, branded content, advertorials, promotions, prize competitions and the many routes where brands can be integrated into the editorial fabric of newsbrands.

Carat - Give a child a breakfast, Kellogg's
Manning Gottlieb OMD - Fashion on the Front Row, John Lewis
MediaCom - Best of British, DFS
MediaCom – Let's colour award, Dulux
UM London - Burton's Fish 'n' Chips - Back with a Bang! Burton's Biscuits

Judges

Amanda Rendle, global head of marketing at HSBC
Anthony Swede, head of planning at Walker Media
Arif Durrani, head of media at Campaign and editor of MediaWeek, Haymarket
Frances Ralston-Good, chief strategy and innovation officer at PHD
Jo Lyall, chief planning officer at Mindshare
Kate Cox, managing partner of strategy and ideas at Havas Media
Nathan Ansell, group head of brand and marketing at Marks & Spencer
Neil Harrison, head of media at Everything Everywhere
Peter Duffy, group commercial director at easyJet
Phil Toms, director of brands at Wells & Young's Brewing Co.
Rufus Olins, chief executive of Newsworks
Sarah Mansfield, media director for UK and Ireland at Unilever
Simeon Adams, partner at Goodstuff
Steve Parker, co-chief executive officer at Starcom MediaVest Group
Tim Radcliffe, trading director at Aegis Media
Vanessa Clifford, deputy CEO of Newsworks