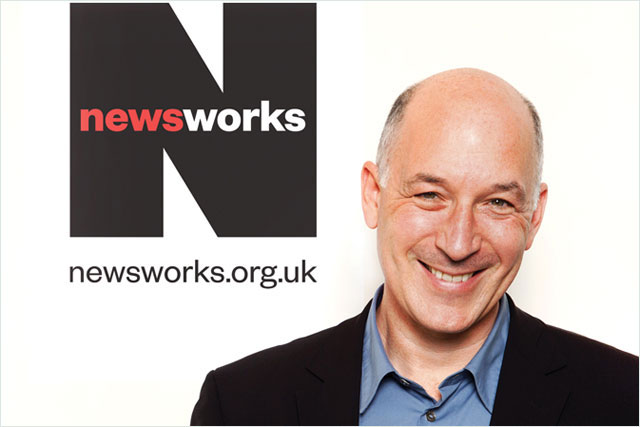 Many of the tributes were as moving as they were insightful. Dave Trott, writing in Campaign, pointed out that his towering strength as an advertising practitioner derived not merely from the exercise of a single craft skill, but rather from a deeper ability to harness the force of big ideas and bring them to perfection.
His creative instincts were organic. A big idea didn't exist in isolation or in the abstract: it was inseparable from the medium that might carry it.
Yet it's also true, from a purely newsbrands perspective, that David Abbott was known, first and foremost, as a peerless copywriter. In the world of written media we will always feel a special affinity for those devoted to the power of the well-turned word.
Some of the obituaries, whether implicitly or explicitly, seemed to suggest that that his passing marked the end of an era. Trained by both Bill Bernbach and David Ogilvy, Abbott was arguably London's last link to the 'Mad Men' era of Madison Avenue, an era in which advertising helped drive a step-change in the newspaper and magazine industries.
Theirs was a generation responsible for laying down templates – on the editorial side as well as in advertising – that were sophisticated, witty and urbane.
Obviously, times change. We have a more visually immediate and touch-orientated culture these days. Digital disruption is challenging, inexorable and exciting. So it's perhaps no surprise to see some observers, in recent weeks, suggesting that a decline in long-copy advertising has coincided with awkward times for print, especially newsbrands, as an advertising medium.
During the darkest days of the downturn, it was possible to believe that increasingly less care was being lavished on print advertising and that this deficit wasn't being balanced by an upsurge in online creativity or boldness. Campaigns too often focused on routinely filling generic formats – banners and buttons – with unadventurous creative.
So, ironically, we might have to agree with some of the end-of-an-era talk there's been over the past few weeks – but perhaps not quite in the way you'd expect.
No: the truly interesting thing about our business right now is the creative renaissance we're seeing. It has been an exciting time for creative work in newsbrands straddling print, tablet and mobile – and the commercial teams at media owners deserve as much praise for this as the creative and media agencies involved.
Look, for instance at the Creative Gallery on our site and work for the likes of Marks and Spencer, NatWest, Morrisons and Next. We're seeing sumptuous print work being complemented (and more than matched) by creative work (and innovative media strategies) online. One of the more exciting aspects of this is the way that everyone now seems prepared to think big where new ad formats are concerned.
The Next work in particular has been creating something of a stir for its boldness both on- and offline.
Perhaps it should be no surprise to find that big creative ideas can shine just as brightly in the digital sphere as they did in print. In his appreciation of David Abbott, Alfredo Marcantonio pointed out that Abbott's school of fine persuasive writing is as convincing on a tablet as it was in the tabloids. After all, Marcantonio argued, "The world-wide-web is the world-word-web."
It's clearly right that we continue to celebrate the achievements of our industry in the past. But that shouldn't blind us to the reality of now. Is the industry rediscovering the distinctive virtue of newsbrands as a compellingly powerful creative medium?
I hope you'll agree – the answer is yes.
Rufus Olins is chief executive at Newsworks @rufusolins