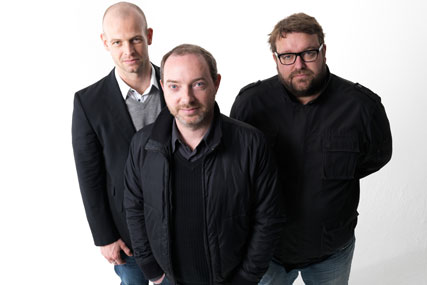 Founded by former Lowe creative director Greg Milbourne, former global planning director for IPG Team Nokia, Kieron Monahan, and Pete Atherton, former director of Inferno, founding clients include BlackBerry, Jamie Oliver Pasta Sauces and Burton's Foods Maryland Cookies.

Monahan is The Next Door's chief executive and planning director, Milbourne takes the role of creative director, while Atherton becomes managing director.

The agency describes its operation as an "ideas and strategy hub", and claims to have a network of "complementary, non-competitive, specialist partner companies", which they term "The Neighbourhood".

This network is said to enable The Next Door to access the best in expertise from a diverse range of disciplines such as social media, technology, advertising production, PR, film content and music partnerships.

The Neighbourhood will also enable the agency to deliver global campaigns and maintain complete control of creative execution across all platforms.

Greg Milbourne, creative director at The Next Door, said: "Clients want great ideas and sound advice on how best to maximise the impact of their campaigns. But traditional agency structures, with competing specialist business units each concerned about their own bottom line, often distort thinking across disciplines, meaning great creative ideas lose their potency."

He added: "We believe what was once called the advertising industry has become part of a far wider range of opportunities to connect with people, and our industry is gradually waking up to the need to change the way it works to reflect this evolution.

"So, as a start-up, we have simply decided to break free from the old model and create an agency that enables brands to grasp the huge range of opportunities the 21st century offers."