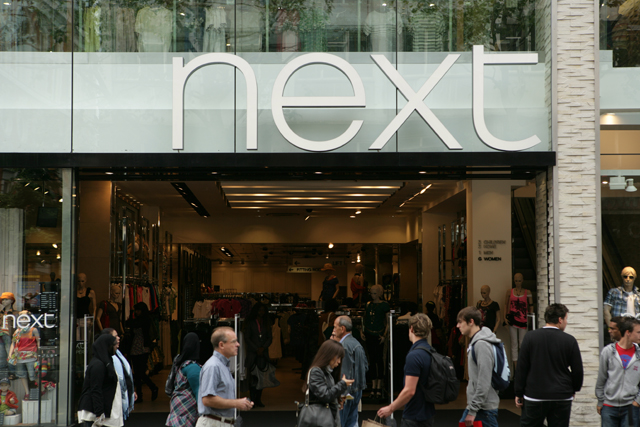 Gerrard joined Next in 1987 as a buyer, before leading the retailer's PR department. She became marketing director in 2007, replacing Sue Myatt. Next is looking for a replacement for Gerrard, the Retail Gazette reports.
Next said it did not comment on staff moves below board level.
The news came before Next's latest trading update this morning showed that a boom in directory sales, which includes online, helped push the brand into positive sales growth in its second quarter – the 13 weeks to 29 July.
Full-price directory sales for the quarter were up 11.4% year-on-year – more than enough to make up for a 7.4% drop in physical retail sales.
It meant that overall sales for the quarter were up 0.7%. But a 3.0% decline in the first quarter means that in the year to date, sales are down 1.2%.
Despite the increase in full-price sales, total sales were down in the quarter.
Next said: "We went into the end-of-season sale in July with 5% less stock and markdown sales are down 14%. This meant that statutory total sales, including markdown sales, were down 2.1% in the quarter and down 2.3% in the first half."