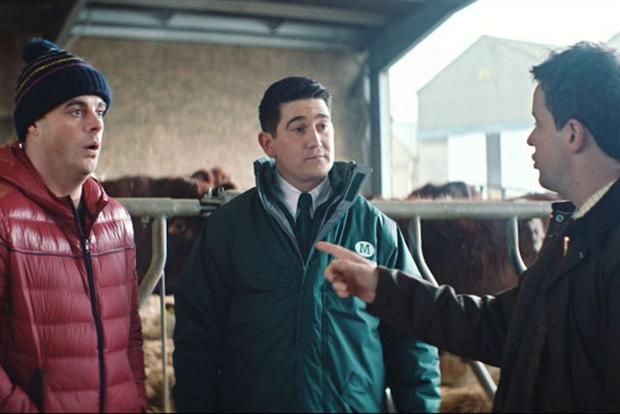 Chief executive Dalton Philips raised concerns in November last year that Morrisons' fresh food proposition was being insufficiently communicated as the supermarket saw a drop in like-for-like sales and former commercial director Richard Hodgson left the company.
If Morrisons is adamant about sticking to its current strategy using TV personalities Ant and Dec, what does the supermarket need to do now to leapfrog the competition? Marketing speaks to industry experts from Havas Worldwide, Conlumino and Mintel:
Neil Saunders, retail analyst and managing director of retail research agency and consultancy firm Conlumino:
Consumers are confused as to what Morrisons stands for because it hasn't successfully straddled the value versus quality equation. In-store they are chasing both ends of the market; the value end and the premium end, which is clearly portrayed through its point-of-sale and shelving. But unfortunately the way this proposition is conveyed in Morrisons' marketing does not come across clearly. It ends up with split personality; it's not sure what it stands for.
Other supermarkets are clearer in what they are chasing. Some are more successful than others; Sainsbury's does it best and has always emphasised food quality. One of the difficulties for Morrisons is it has got so many plates it's trying to spin – it's trying non-food, online, and the premiumisation of food. The brand is a bit schizophrenic. It could be finessed, as a family brand balancing the quality and value ends.
Ant and Dec however, are popular family entertainers. If Morrisons is targeting the family market then having those personalities supposedly helps. But it doesn't do anything for the quality message. It's more a message about the brand.
John Mercer, European retail analyst at market research firm Mintel:
Morrisons is finally making the right moves in pushing into convenience and online, which are both fast growing sectors. While we have some doubts about the retailer's tie-up with Ocado, it is essential that Morrisons moves into the ever-expanding online channel, but it needs to this platform hard to build its scale.
Mintel's consumer research finds Morrisons has a customer base that is older and poorer than the average shopper. Indeed, the typical Morrisons customer is less affluent than the average Aldi shopper. This customer base makes Morrisons vulnerable to the rapid growth of the discounters Aldi and Lidl, as well as battling the resurgence from Asda. Morrisons must cater to the consumer group it finds itself with, rather than undertake a repositioning.
Pricing, however, is an issue for Morrisons: the retailer now stands alone among the major supermarkets in not offering any kind of price-matching or price-promise scheme. Asda now offers everyday low prices and a 10% cheaper pledge, while Sainsbury's and even Waitrose have promised to match Tesco prices on branded goods. Even if such a scheme looked a little "me-too", Morrisons needs to reassure customers on its prices and prevent them from drifting to competitors, notably the discounters.
Russ Lidstone, CEO, Havas Worldwide London, who led strategy for five years while working on the Tesco account at then-Lowe London:
I'm a big fan of Morrisons. I think in many ways they're hiding their light under a bushel. They have an integrated business and a greater understanding than other supermarkets of where food is from and how it gets to the shelf. For me they represent the values of the grocer that many retailers have lost sight of.
You could argue that Asda still owns the price end, while Sainsbury's, along with Waitrose, has done a fantastic on the value proposition representing quality, middle-class fare.
Being hard on it, Morrisons has struggled to find its voice. It had Fresh Ideas and then meandered.
What DLKW have is the ability to define more strongly what Morrisons stands for. At the moment, they are stuck in the middle rather than owning the middle. It's a fantastic opportunity for them to make more of their proposition.
The danger is that with so many different segments and markets you don't maintain clarity in your marketing. But I think that Morrisons has the opportunity to play on some of their grocery values and their 'of the people' presence. I expect they've invested a lot in Ant and Dec and they are powerful brand assets – like Morrisons, they are Northern, personable, straight-talking and decent.