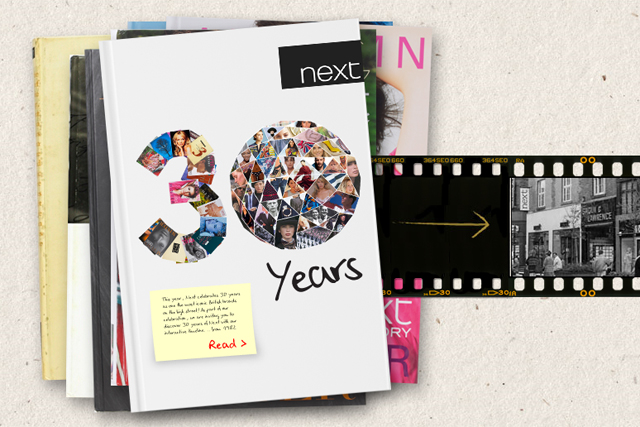 The app, created by Jam, is an interactive timeline featuring a series of images which sum up fashion moments, each accompanied by a Spotify playlist.
It also charts the "evolution" of five styles over the past 30 years, to include images of the trench coat, wedges, dresses, suits and denim.
Users can share the images on Facebook by pressing the 'I Love It' social plug-in, as well as via Twitter.
If they can click on items representing 2012, they will be taken through to the Next website where they can purchase the item.
Next is active on Facebook and also has an e-commerce storefront,. However, it does not enable transactions from within Facebook.
In the run-up to Christmas last year, Next reported a 16.9% year-on-year increase in online sales between 1 August and 24 December and a 2.7% sales fall for its retail store.
Follow Sarah Shearman on Twitter @Shearmans