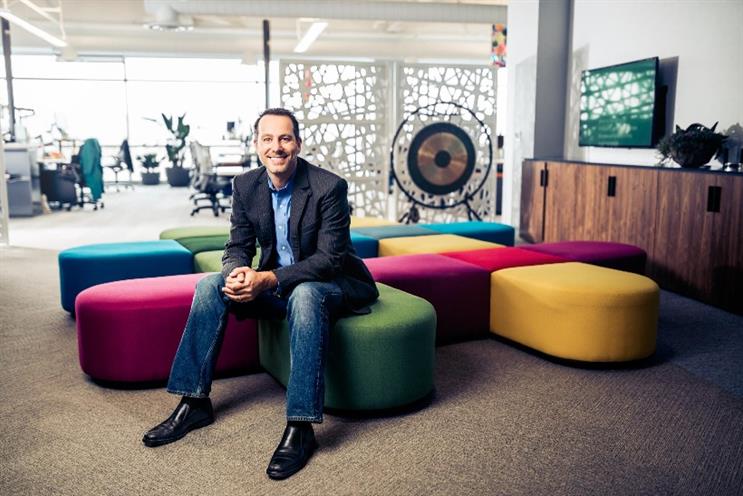 This isn't just psychological: years of research have shown that multitasking tends to reduce productivity.
Slack is one of a new generation of productivity apps that aims to do for email what WhatsApp did to texts. The web- and app-based service allows workers to communicate with each other as though they were in a chatroom, meaning easier and quicker collaboration, in theory.
Although not the first chat-style enterprise service out there, Slack is gaining recognition for its friendly user interface and design.
Designated "unicorn" status last year (meaning the start-up is valued at $1bn or more), Slack is working on its first marketing campaigns to boost awareness.
Marketing speaks to chief marketing officer Bill Macaitis about the joys and perils of marketing a fast-growth startup.
What brought you to Slack?
I was the chief marketing officer of [customer-service software company] Zendesk, and helped them to take the company public. I was looking for a new opportunity and challenge, and Slack felt 10 times better than the old-style model of email and meetings.
I just saw it as part of this massive shift from email to messaging. Just recently, WhatsApp hit 1bn users. No one under the age of 30 is creating an email address – it's all Facebook Messenger and Snapchat. That's a massive shift in the industry.
I also really like the people. They're all about the values of the company – courtesy, empathy and craftsmanship – and I'm not used to that in enterprise software, which is all about dominating, market share and destroying [the competition].
What do your customers look like, and what's awareness like?
We're up to 10% to 11% on aided recall. Some of that is from word of mouth, but we've also accelerated our advertising, marketing and PR efforts. Lots of things have helped accelerate that growth.
We find our audience is anywhere between 18 and 55 years old. They are college-educated, knowledge workers with an early adopter profile. It's mixed across tech, media and government departments.
What's your marketing strategy for the next year?
I came on over a little year ago, so we have accelerated on the marketing side.
We hope to always have strong word-of-mouth organic growth, and it's about how we can help accelerate that.
We'll make investments in advertising, content marketing, we'll sponsor podcasts, [and] we just launched our first US TV campaign in Denver, Austin and Seattle, with a national launch after that.
How does Slack stand out from services like Yammer or Gmail chat?
We have hiring values of courtesy and empathy, and craftsmanship, so we get nice people who talk in a friendly, informal way. We have codified our tone and brand guidelines.
Which brands do you admire?
One is Amazon. It's incredibly customer-centric, and everything is about better customer experience. I really appreciate that maniacal focus on the customer experience, and measuring satisfaction.That's a big part of marketing as well.
The other is Apple. For us, looking at the ads coming out, they're very emotional and brand-centric. They do a tremendous job of developing a deep connection.
Is it challenging, marketing a "unicorn"?
Not really. It's really special to be part of something which transforms people's working lives. In marketing, we talk to a lot of customers, who tell us they see a 32% uplift in productivity. That's huge. It's like you're hiring 32% more staff, there are so many benefits.
We can't control the funding, or valuation, but it's great to be part of a company that wants to make people's working lives better.
Quick facts about Slack:
Number of employees: 300+, 25 in marketing
Number of users: 2m daily actives, 575,000 paid accounts
Global growth: 53% of business outside North America