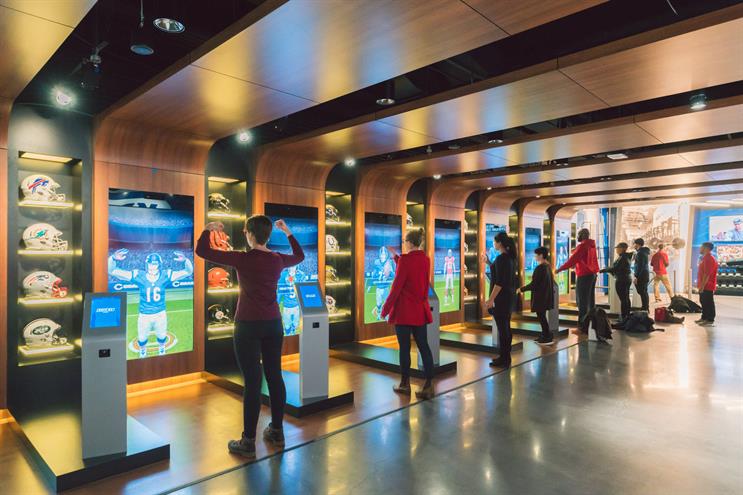 The activation in Times Square takes over four floors with a "4-D theatre" where people can experience all aspects of the game including weather elements, aromas and motion seats to recreate the movements from plays.
The equipment room will measure skills such as a strength against a blocking dummy with proximity sensors, and how their jumps compare with NFL players.
Fans can make use of face-tracking tech to dress up as their favourite player, and then share the image on social media.
There are also areas where people can track their performance as a quarter-back, get involved in a huddle, and have a picture with the Vince Lombardi Trophy.
The NFL has partnered with Cirque du Soleil Entertainment Group and experience design company Thinkwell Group to put on the experience.
François Bergeron, chief operating officer at Thinkwell, said: "Cirque du Soleil approached us with a unique challenge. How could we turn this space into an interactive NFL exhibit – better yet, into an engaging fan experience?
"We realised we could use the same technology and design principles that help us design and produce museums and theme parks to turn the NFL itself into an attraction – and eight engaging experiences backed by augmented reality and other cutting-edge, interactive technologies were born."