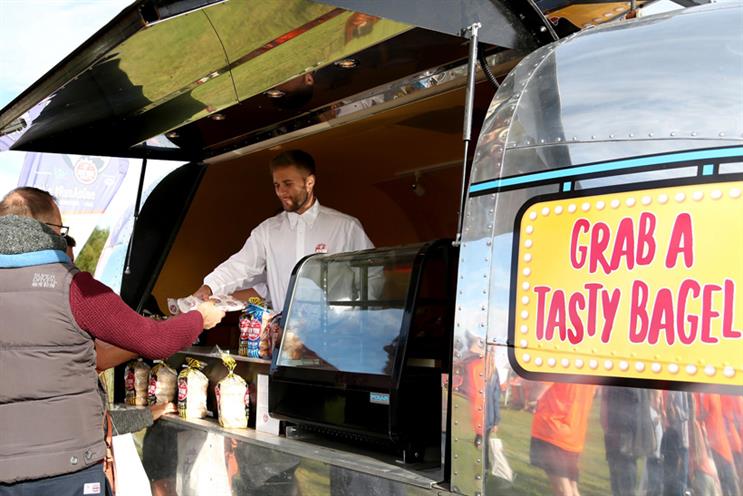 The activation will see the brand's products distributed to 700,000 consumers at the American football match between the New York Giants and the Los Angeles Rams at Twickenham Stadium on 23 October.
The match is one of three being played in London. Earlier this month, Jacksonville Jaguars beat Indianapolis Colts at Wembley Stadium and the NFL returns to Wembley on 30 October for Washington Redskins vs. Cincinnati Bengals.
New York Bakery's deal also covered the "NFL on Regent Street" event in central London on 1 October.
Tim Barkey, marketing director at New York Bakery Co, said: "With our mission of bringing a 'real taste of New York' to consumers, the NFL felt like a natural fit – aligning New York Bakery Co with a partner that reinforces our US heritage and New York connection, especially with the New York Giants playing at Twickenham Stadium."
NFL has hosted games at Wembley as part of its regular season since 2007, although this is the first year a match has been held at Twickenham.
Earlier this year, Twitter won the right to livestream NFL games around the world, beating rival bidders including Verizon, Yahoo and Amazon.
With a spend of £2.8m, New York Bakery was the second biggest advertiser in the bread and bakery category last year after Warburtons – placing it ahead of leading bread brands Hovis and Kingsmill (according to data from Ebiquity to 31 January 2016).