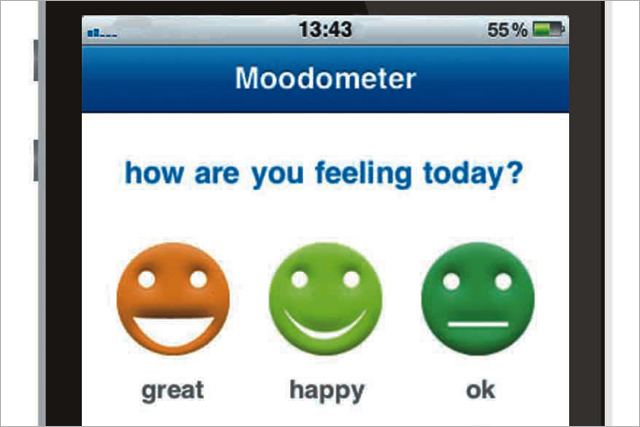 The app asks users to rate their current mood with a selection of emoticons. Users who update their mood status on a regular basis will receive advice from the NHS about how to improve their emotional wellbeing, from taking exercise to seeking professional help.
The app, created by smartphone app company Mubaloo, is available to download on iPhone and iPod Touch. It has already been tested in the Gloucestershire area and had 1,600 downloads.
Its launch comes as David Cameron finalises his plan to measure the nation's wellbeing.
Gavin Davies, head of communications, 2gether NHS Trust, said: "Mubaloo responded quickly and we're very pleased with Moodometer.
"Here at 2gether we see the smartphone as a cost effective tool that can be used to reach out and connect to our community."
The app allows users to check their local community's general wellbeing. All updates are anonymous.