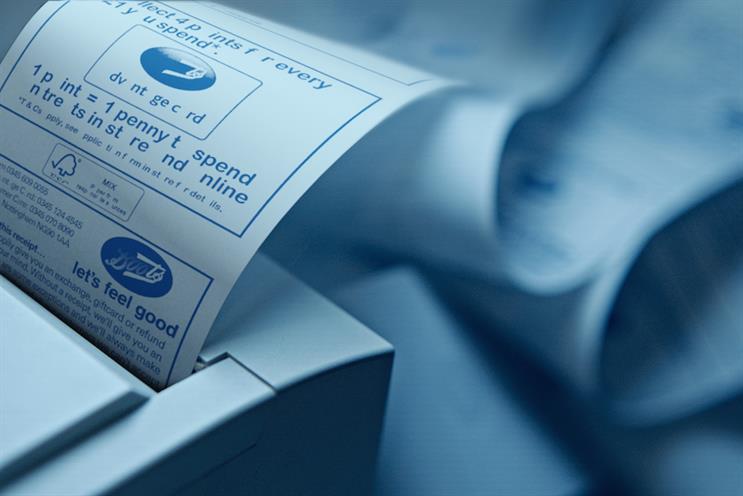 The campaign returns today with a 30-second UK TV spot created by Engine agency WCRS, which strikes an eerie tone as the camera tracks across empty places where the letters are going missing during the middle of the night.

These include the London Tube map, a Boots store and a Microsoft Xbox screensaver. In the closing seconds of the ad, a voiceover says: "Without As, Os and Bs, we're nowhere. Help fill in the gaps. Save lives by registering as a new blood donor at Blood.co.uk."
The spot was created by creative director Jules Chalkley, Tom Dixon and Jo Griffin. Luke Jacobs directed it through WCRS's Engine stablemate Trailer Park, while Carat handled media planning and buying.
Engine won the Paul Arden Award at the Campaign Big Awards for last year's campaign for NHS Blood and Transplant, which asked brands including Waterstones and Odeon to remove the letters A, B and O from their names to highlight the lack of donors.
This year's corporate supporters include Royal Mail, which will apply a special postmark to millions of stamped letters between today and Friday 19 August, Paddy Power and Microsoft.

Paul Davies, marketing director at Microsoft UK, said: "We're delighted to be supporting the drive for new blood donors in a much bigger scale this year. You'll see the Os disappear in our logo in some of our advertising on the campaign launch day … we'll also be encouraging our employees to start donating blood."

The international dimension is that blood services in a number of other countries have adopted the creative idea, so the letters will also disappear in locations in Australia, the US, Japan, Belgium and Ireland.

Jon Latham, NHS Blood and Transplant assistant director, marketing and donor services, said: "Missing Type really captured people's imagination last year, drawing important attention to the need for new blood donors. In just ten days of campaign activity 30,000 people registered as blood donors across England and North Wales.
"Our campaign concept was very positively received by other blood services around the world. And we're really proud to have led this year's campaign across 25 services in 21 countries covering 1 billion of the world's population to draw global attention to the decline in new blood donors and need for people to start donating. We hope that this will be one of the largest public sector campaigns in recent history."