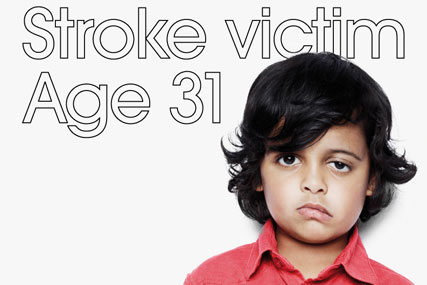 Rankin worked for free and the campaign was created by NHS and Dr Foster Intelligence.
The push includes a four-week poster campaign that seeks to warn of the long-term effects of childhood obesity. The posters show images of children that have been altered to show how they would look with medical conditions and feature captions such as "Ollie Webb, heart attack age 35" and "Asif Khan, stroke victim age 31".
A new website, Kidsontrack.co.uk, has also been launched to share information about workshops for parents.
One in 10 children are obese when they begin school in East and North Birmingham, which in some areas increases to one in four by the time children reach year six.
Children attending the workshops will be given a book entitled 'I've had enough', which teaches the child to eat the right amount of food for their size, as well as a free bowl, plate and cup.
Nicola Benge, director of health improvement at NHS Birmingham East and North, said: "In today's society, with easy access to fast food and less opportunity for activity, it is becoming harder to help children to follow a healthy lifestyle.
"Parents have told us that they want to do the best for their child and would like the tools to help them achieve the right balance, so these workshops and website offer practical tips for parents on how to make healthy eating and sensible portion sizes a part of everyday family life."