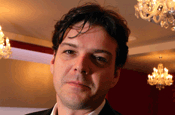 David Kyffin, Group M's managing director of direct/digital, is also in discussions to take on a newly created - but as yet untitled - role as global direct and digital chief for MediaCom.

It is thought that Jane Ratcliffe, the managing director of Mediacom UK, is likely to replace Nick Lawson in the UK chief executive role.

The move follows the official confirmation last week of Nick Theakstone as the chief executive of Group M UK.

Theakstone, previously the chief operating officer, replaced Steve Allan, who moved in April to become the chairman and chief executive of MediaCom Worldwide.

It is understood that Lawson will focus on developing and strengthening MediaCom's presence in European markets, beyond its sizeable UK and German operations.

The network does employ regional chiefs for its Asia-Pacific, US and Latin American operations, but there is no incumbent in the EMEA role.

Alexander Schmidt-Vogel moved to the newly-created role of global chief executive of Group M's worldwide operations in May.

He previously occupied the role of chairman and was chief executive of MediaCom Europe from 1996 to 2002.