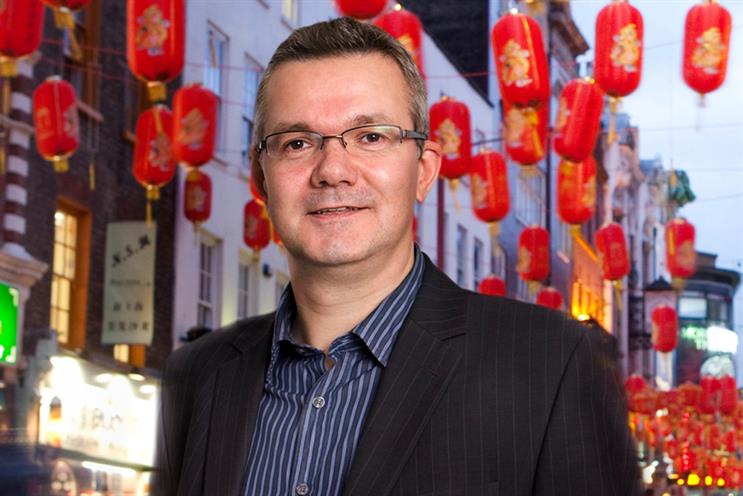 Mawditt is due to take up his new role on 1 July. He brings more than 20 years media, advertising and research experience, including stints in television at Carlton and CNBC Europe, as well as media agency Initiative and research companies Taylor Nelson Sofres and ORC. Mawditt began his career as a data analyst at Reuters.
His arrival at Talon will reunite him with several former senior colleagues, including James Copley, the former chief operating officer of Kinetic UK, who became managing partner of the new outdoor business in February. Kinetic's former client commercial director, Yvonne Scullion, is also now a managing partner at Talon.
Eric Newnham, the former global chief executive of Kinetic, bought a majority stake in Talon in July 2012 and now runs the growing business.
Mawditt said: "Joining Talon, for me, means working with really inspiring former colleagues and on a portfolio of new and exciting clients. This was an opportunity that was just too tempting and one I am thrilled about."
Newnham, chief executive of Talon, said: "Nick's appointment is a key part of our core vision for the team. We have experts from all elements of the sector and we all intend to be hands on and client facing.
"There are no ivory towers at Talon and I am delighted to say that this prospect – as well as our independence – is a major part of what enticed senior people to join us. I am equally delighted to say that our approach is as motivating for our clients as it is for us."
At the start of 2013, Omnicom Media Group shocked the industry when it handed its £140m outdoor planning and buying business to Talon, business previously held by Aegis Media's Posterscope.