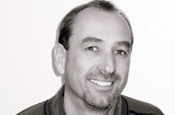 He passed away suddenly on Friday after suffering a brain haemorrhage.

Simmonds had worked in Amsterdam since 1997, first as the head of client services at Wieden & Kennedy and, since May 2006, at the Amsterdam office of Modernista!, the independent Boston-based agency.

He began his career in 1982 as an account manager at Allen Brady & Marsh, moving later to Publicis as the client services director.

At Wieden & Kennedy, he managed account teams for pan-European and global clients including Coca-Cola, Microsoft, Nike, Vodafone, Audi and Siemens.

Modernista! said in a statement: "We are still beyond belief about what happened. Nick was truly one of the smartest and honest, but, above all, most big-hearted people we know. Having him no longer around is leaving an immense gap."

Simmonds' funeral will take place at St Michael's and All Angels Church in Barnes, South-West London on Tuesday 8 July at 2pm. It will be followed by a reception at Roehampton Club.

In addition, there will be a celebration of his life on Saturday 12 July at Café Tyssen, Brouwersgracht 107, Amsterdam at 4pm.

Anybody who knew him is welcome to attend both the funeral and the celebration.