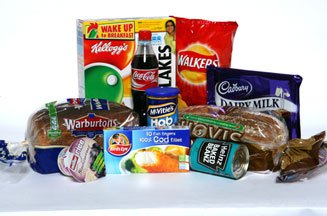 The decline in total advertising expenditure is consistently slowing down - September 2009 was down 10% year-on-year compared to May 2009 being down 16% year-on-year. Nielsen has also tracked that many leading brands are showing year-on-year quarterly growth for the first time in 12 months.
During the most severe part of the recession, supermarkets pumped more into marketing to promote their value ranges, while brand manufacturers tended to cut.
In the first 12 months of the UK recession - July 2008 to June 2009, Nielsen found that the major supermarkets decided to spend their way through the downturn by putting large budgets behind 'value' promotions and launching price wars. ASDA stoked up its ad spend by 40% during this period.
In contrast, Procter & Gamble headed the list of biggest fallers, cutting its media budget by £28.6m (15%) for the period.
All but two car manufacturers (Audi and Seat) chose to reduce media budgets by amounts range from 6% (Hyundai), 57% (Toyota) to 66% Lexus).
The Government's Central Office of Information (COI) increased its ad spend for the period a dramatic 33%, investing in awareness campaigns about the dangers of smoking and drinking, the importance of the HPV vaccine for young girls and advice on how to help protect against the spread of swine flu.