Nike+
Nike+ "Men vs Women" by AKQA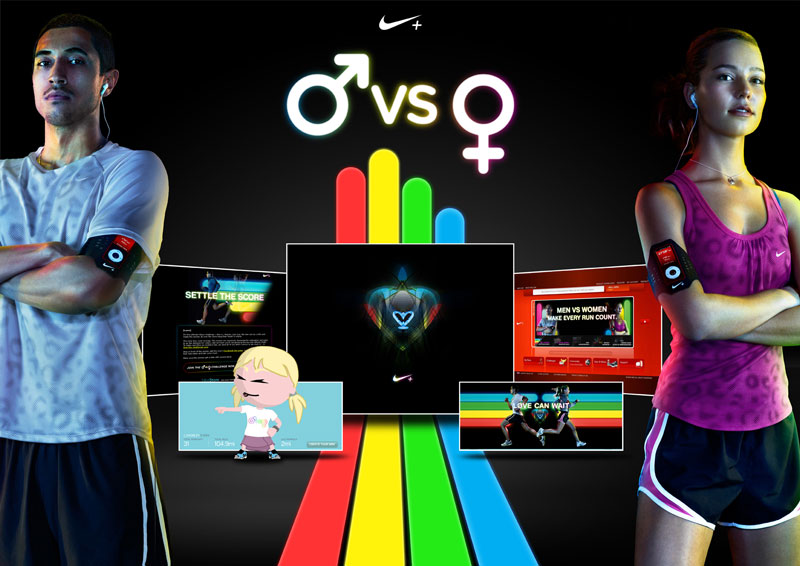 AKQA is utilising the data it has captured on its Nike+ website to help support a new TV spot for Nike 'Men vs Women' developed by 72 and Sunny.
Launched in 2006, Nike+ allows Nike+ running shoes to transmit data wirelessly to an iPod Information on time, distance, pace and calories burned during a run can then be stored on www.nikeplus.com.

The site is now pitting Men against women, challenging them to beat one another by using this data to see which group are performing best.