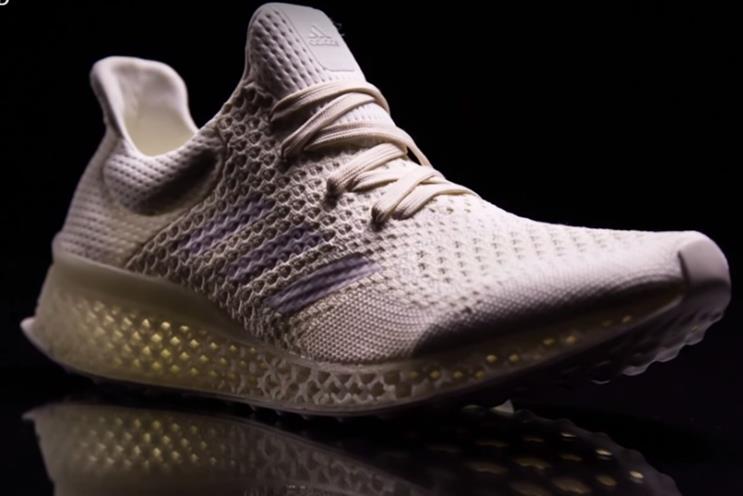 Adidas has created a new unit inside the company called Futurecraft, which will be responsible for new design and technology projects.
The unit's first experiment is Futurecraft 3D, a running show that features a 3D-printed sole.
Adidas appears to envisage a future where it 3D-prints custom shoes based on an athlete's individual measurements.
Eric Liedtke, head of global brands for Adidas, said: "Futurecraft 3D is a prototype and a statement of intent. We have used a one-of-its-kind combination of process and material in an entirely new way.
"Our 3D-printed midsole not only allows us to make a great running shoe, but also to use performance data to drive truly bespoke experiences, meeting the needs of any athlete."
It isn't clear when the new shoe might move from concept to stores, but the company said more innovation will follow in the next six months. Adidas partnered with 3D-printing company Materialise to produce the shoe.
Meanwhile Eric Spunk, Nike's chief operating officer, has predicted consumers could soon 3D-print their own shoes at home.
Speaking at a conference held by Geekwire, he said: "Do I envision a future where we might still own the file from an IP perspective — you can't just have anyone making a Nike product — and have it manufactured in your own home or we do it for you at our store? Yeah, that's not that far away."