Nike "And all who follow" by Wonderhood Studios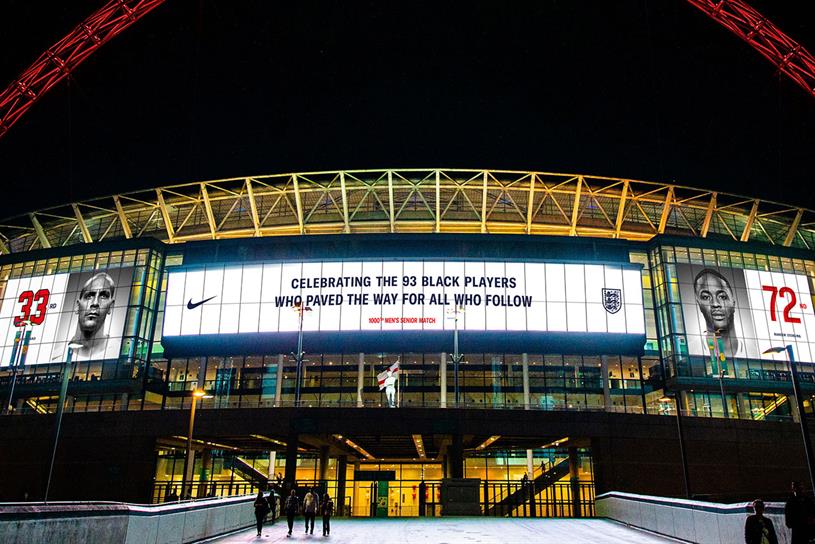 Out of the 1,244 footballers who have played for England in its 1,000 matches, only 93 have been black men.
Nike is celebrating those 93 who changed the face of English football in a campaign by Wonderhood Studios. Posters of the 93 players took over Wembley Stadium last night during the match against Montenegro, while a press ad shows the first black player, Viv Anderson in 1978, passing the ball to the most recent, Tyrone Mings. The illustration shows how the 93 men have inspired generations of black players to aspire to play for England.