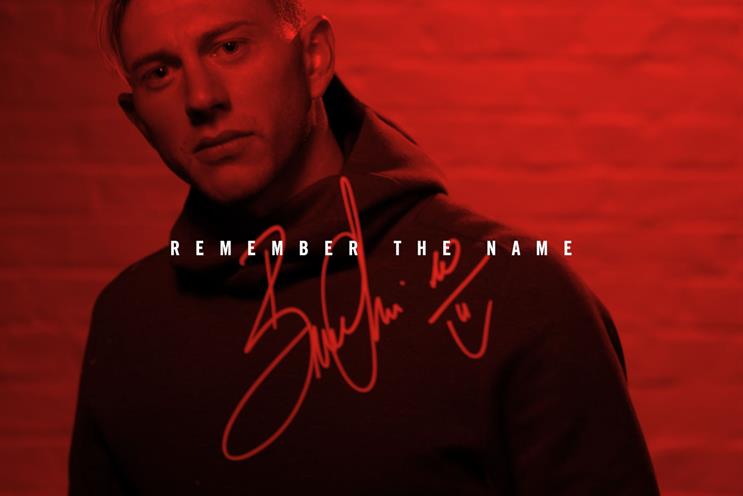 The work by R/GA London features a behind the scenes-style video of young athletes including Federico Bernardeschi, an Italian footballer. He is seen at a photo shoot, modelling the new gear and playing football.
The film makes use of black and white imagery which turns into red and black. At the end Bernardeschi signs his name on the screen and the tagline "remember the name" appears.
R/GA London has also extended the campaign to Instagram's stories feature with a film that shows Neymar Jr, the FC Barcelona player, passing the torch to the younger sports stars. This also includes portraits shot by Billy Kidd.
On Snapchat, the agency has created a "Remember the name" filter so that people can sign their name as the athletes do in the campaign.
Paris Lawrence and Nick Paget were the R/GA creatives behind the campaign and the main film was directed by Billy Kidd through Shoot Europe.
The new versions for Nike's Tech Pack and Roshe 2 are available in Footlocker Europe as well as Nike.com and other retailers.