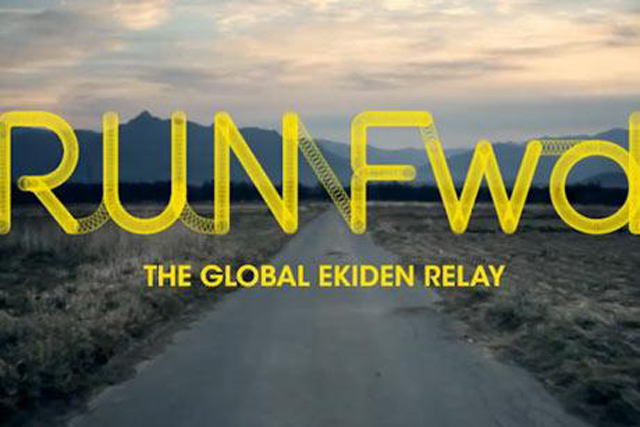 The brand's 'Global Ekiden relay - RUN Fwd:', developed by Wieden & Kennedy Tokyo, invites participants from around the world to run a minimum distance of three kilometres using Nike+ equipment and appoint the next runner - who can be anywhere in the world - by email.
The aim is to become the world's longest Ekiden team within a set period (the contest ends on 28 February). Nominated participants failing to run the minimum distance within the allotted timeframe of 72 hours will cause their team to be disqualified.
A dedicated RUN Fwd: website provides map information corresponding to running routes recorded with Nike+GPS and shows the routes run by teammates.
Appointed participants receive an invitation movie by email, which is customised to reflect the number of people who have run for the team up to that point and the distance covered. The new participant's subsequently appears at the end of the film.
The initiative is connected to Twitter, Facebook and Mixi, enabling teammates to connect and send support messages to each other.
Credits:
Client Nike Japan
Agency Wieden+Kennedy Tokyo
ECD Frank Hahn, Naoki Ito
Director/animator Genki Ito
Art director Naoki Ga
Copywriter Hiroshi Kuyama, Andrew Miller
Interactive copywriter Takayuki Rokutan