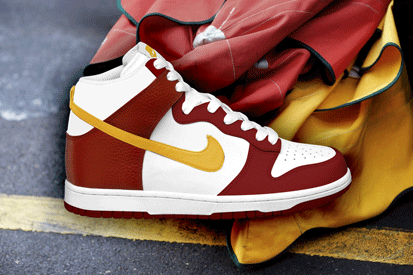 Fisanotti, currently EMEA brand director for Nike Sportswear, will oversee all brand marketing activity for the company, ensuring that digital continues to play a key strategic role in all future campaigns.
Since joining Nike Argentina in 1996, Fisanotti has held a variety of roles at the sports giant including marketing director for South and Latin America.

Pestridge, Revolution's Digital marketer of the year, will step down from his current position later this month to take up the role of global brand director of sportswear, based at Nike's US headquarters.

Over the last three years Pestridge has been responsible for putting digital at the centre of Nike's marketing communications strategy, rolling out Nike+ and Nike PhotoiD.

Figures from Nielsen show that in the UK Nike has reduced its TV spend by nearly 80 per cent during the past four years, while its digital budget has increased by 200 per cent during the same period.
"Advertising is all about achieving awareness, and we no longer need awareness," said Pestridge. "We need to become part of people's lives and digital allows us to do that."

Pestridge will deliver the keynote speech at the forthcoming Revolution Forum.