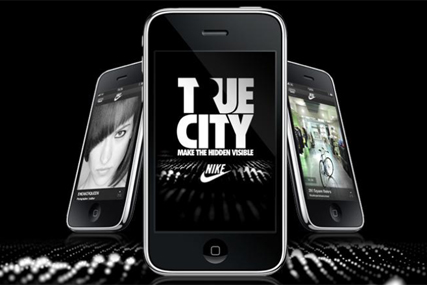 AKQA created the app, which combines mobile technology including QR codes and geo-tagging with social media functionality such as Facebook Connect.
The cities covered by the app are London, Berlin, Milan, Amsterdam, Barcelona and Paris. Locals, dubbed Nike Insiders, will keep the community up to date with the latest events in their cities.
Users will be encouraged to contribute their own information and opinions to have a chance of becoming Nike Insiders themselves.
Information about upcoming Nike events and product launches can be found in the app's Buzz filter.
Other brands have created city guide communities before, such as Eurostar and British Airways, but Nike claims it is the first to do one on the iPhone. BA's Metrotwin concept was launched on mobile in India when it was extended to Mumbai from London and New York last year.
Nike has tied up with Apple before on the Nike+ product, which feeds runners statistics about their run through Nike's footwear and Apple's iPod.