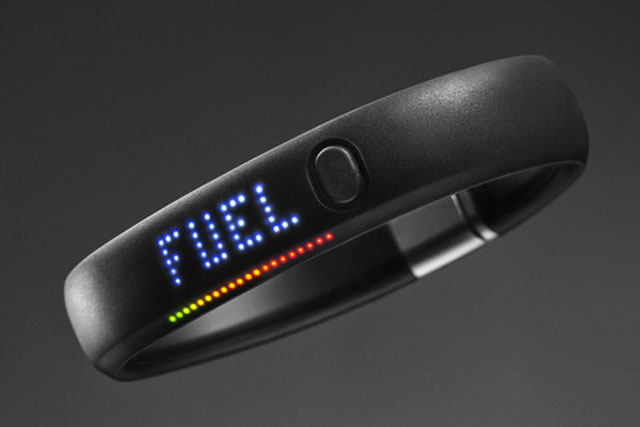 Nike launched the wristband at a high-profile event in New York yesterday, which was attended by multiple Tour de France winner Lance Armstrong and a number of Nike executives.
The wristband captures and displays four different metrics: time, calories, steps and NikeFuel – a proprietary technology that measures activity through the movement of the wrist.
Nike will begin selling the wristband in the UK on 1 May after its US launch on 22 February. It is priced in the US at $149 (equivalent to £96).
It is not clear what the UK price will be or what level of marketing support Nike will accord the wristband in the UK.
Nike has partnered with Apple to create a mobile app that will allow users of the wristband to compile data, which can then be shared with friends online.
At this point, the Nike+ FuelBand is only compatible with the Apple iPhone, but an Android app could soon be released.