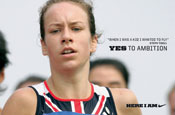 The three-year deal will offer BUCS members, which includes more than 150 institutions of higher education, a range of branded training and match kit spanning rugby, football, basketball and running.
BUCS, formerly BUSA (British Universities Sports Association) and UCS (University College Sport), was formed earlier this month.
The new range is available to students and university teams through an online store at bucsnikestore.co.uk.