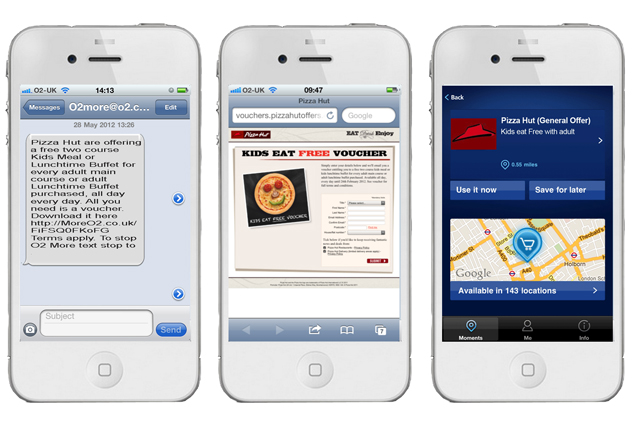 The brands will run activity later this week spanning all three networks after Weve added Vodafone to its mobile advertising and commerce platform.
Morrisons and Nike will be able to contact 15m mobile users via Weve, using location-based, text and video messages.
O2 customers account for the bulk of the 15m users as a result of the network's long-running O2 More mobile ad platform, which has previously worked with Pizza Hut among other brands.
Weve is in the process of developing additional offerings, including display advertising and NFC-based loyalty services.
The announcement comes as Morrisons seeks to rapidly develop its digital proposition through the launch of non-food ecommerce sites. Speculation is growing that the retailer will launch an online grocery site.
Meanwhile, Nike continues to trial innovations, and recently hired Burberry's social media chief, Musa Tariq, to develop its communications.
Nancy Cruickshank, launch chief executive at Weve, said she hoped to move mobile beyond a platform for 'one-off' drives, and instead make it a platform for 'ground-breaking, innovative and long-term campaigns'.
Brands are still unable to reach consumers using either the Three, Virgin Mobile or Tesco Mobile networks via Weve because they are not yet part of the joint venture.
It is understood the trio have baulked at the tens of millions of pounds of investment that is required for them to become partners.
However, they remain in discussions with Weve about a lower-level service relationship, which would lead to brands being able to contact every UK mobile with a single campaign.
Weve has today (5 March) appointed David Sear as its permanent chief executive to replace Cruikshank, who will remain at the company part time until the end of March.
Sear was previously the divisional managing director of Travelex's global business payments business.