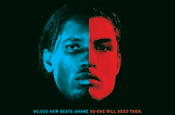 The company is currently filming a pilot episode of the as-yet-unnamed TV programme, starring the Spanish midfielder Cesc Fàbregas.

The show is designed to raise awareness of Nike's sponsorship of Fàbregas and look at his character and attributes off the football pitch.

Nike is understood to have enlisted a number of its roster agencies to help with the project. They include AKQA, MindShare and Wieden & Kennedy.

The pilot programme is due to be broadcast in the next few weeks. If successful, it could be converted into a regular series to run during the European championships.

The programme will form part of Nike's ongoing urban football campaign, which is designed to encourage young people to interact with the brand.

Last year, Nike launched the "90 Days of Football" campaign, which encouraged children in countries in the Asia-Pacific region to improve their skills by signing up to a training programme.

It has also recently launched a viral campaign featuring the Manchester United player Cristiano Ronaldo to support the launch of its Mercurial Vapor IV football boot.

Nike is the latest brand to venture into television in a bid to reach new audiences.

Last week, Nokia launched a music programme on Channel 4 that will run for 15 weeks. Its title sequence was created by Wieden & Kennedy.