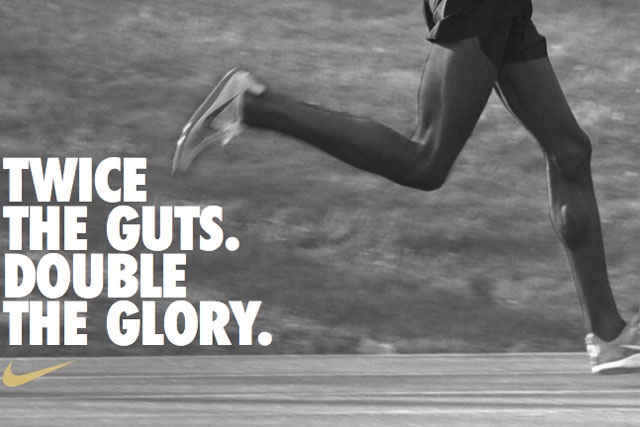 The outdoor digital campaign is running across a number of sites in London.

Farah – who won Olympic Golds in the 5,000m and 10,000m – is sponsored by Nike, which has not been a sponsor of the London 2012 Olympics.

The ad features the legs of an athlete and the strapline, "Twice the Guts. Double the Glory."
The legs of the athletes are understood not to be those of Farah.
Nike would not have been able to run the ad had Farah been in it, as rules mean that the Olympic blackout period which protects sponsors from other advertisers using Olympic athletes in advertising does not end until August 15.

It is the second quick-turnaround ad that Nike has produced in recent days, following the outdoor and print campaign starring Paula Radcliff, which it produced just days after she pulled out of the Olympics.
Following yesterday's closing ceremony, Adidas released a PR-driven video, featuring some of its sponsored athletes lip-synching to Queen's 'Don't Stop Me Now'.


Follow @johnreynolds10