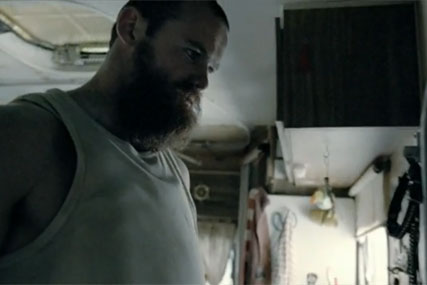 The full ad, called 'Write The Future', launches on Saturday (22 May) and shows French footballer Frank Ribery intercepting a pass by Rooney to fellow England striker Theo Walcott in the last few minutes of a World Cup game against France.

Rooney then imagines what his life might be like and sees himself putting on weight and living in a caravan on his own with a large ginger beard and wearing big sovereign rings.

The teaser shows two of Rooney's neighbours on the caravan park talking about how Rooney keeps reliving the failed pass to Walcott and how he continually practices the move to try and get it right.
The ad shows a hairy and bloated Rooney cooking baked beans in his caravan and then looking outside to see a Nike billboard starring Ribery in a victorious pose.
This is the first teaser of "a handful" and has been released on Nike's website as well as YouTube and Facebook. The global launch of the full ad, which was made by lead agency Wieden & Kennedy Amsterdam, with London and Portland playing supporting roles, is at 6pm on Thursday on social networking site Facebook ahead of the TV launch on Saturday.