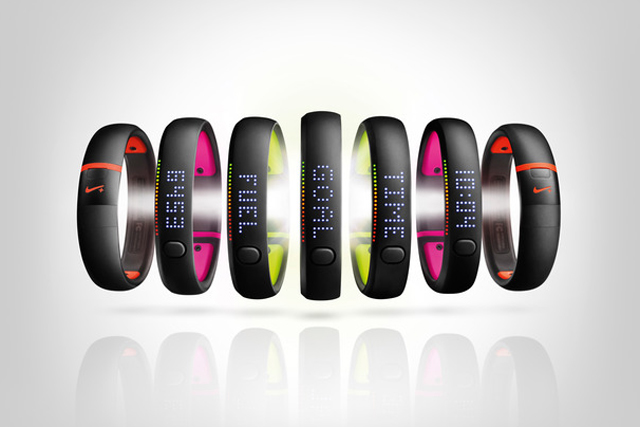 The new FuelBand SE uses an updated NikeFuel algorithm and has been enhanced with Bluetooth 4.0 technology, which allows real-time synching between the bracelet and the Nike+ iPhone app.
The bands, first launched in 2012, will also be sold in new colour versions, as well as its original black design.
However, other rumoured updates for the device, including a heart rate monitor and an Android version of the app, have failed to materialise.
The product goes on sale for $149 from 6 November. It will be available in the UK, US, Canada, France, Germany and Japan.
Nike has also announced the creation of Nike+ Fuel Lab, a San Francisco-based hub where the sportswear firm will collaborate with technology companies to extend the "ecosystem" of Nike+ products and services.
Stefan Olander, Nike's vice president of digital sport, said: "We've taken everything that was great around the Nike+ FuelBand and made it even better. We've made it smarter, we've made it simpler, we've made it more seamless.
"We continue to innovate around the Nike+ ecosystem to deliver the very best experiences for our consumers, motivating and inspiring athletes at all levels. The Nike+ Fuel Lab, along with new Nike+ FuelBand SE and Nike+ Apps significantly enhance our NikeFuel platform."
Why brands like Nike FuelBand risk falling victim to consumer chart fatigue