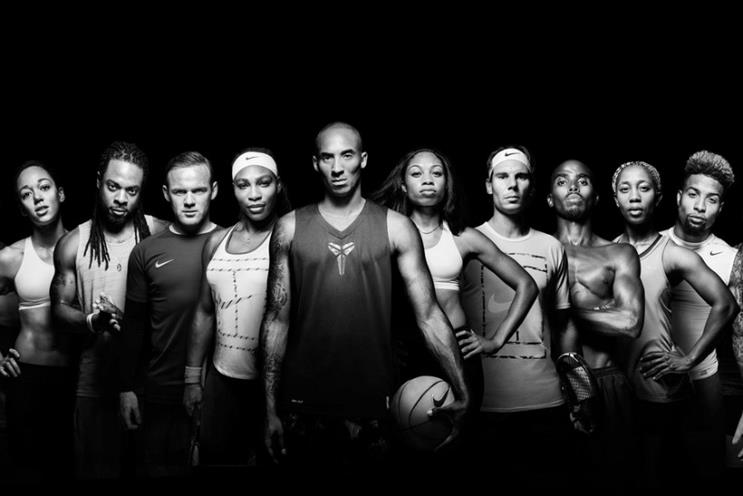 Under Armour told Marketing that it's working on connected clothing and a sports social network that could rival Facebook or Twitter. Adidas earlier this year bought wearables maker Runtastic.
But Nike this week came out fighting fit, announcing plans to increase online sales seven-fold from $1bn in fiscal 2015 to $7bn by 2020. Overall, the brand plans to boost revenue to $50bn over the same period.
To put this in context, Under Armour's CEO Kevin Plank expects the company to double revenue across its entire business to $7.5bn by 2018.
New digital partnerships
Nike announced a new partnership with animation company DreamWorks, new steps in 3D printing and the imminent launch of mobile personalisation.
Nike will be using DreamWorks' new design platform, Nova, to enable "ultrarapid prototyping" and better 3D imaging.
The company also predicted that personalisation would become a mainstream consumer demand in future.
CEO Mark Parker said: "Customisation is one of those expectations…that consumers will have of their product going forward, so we intend to not just participate but to lead in that area.
"What you've seen to date is what we might call internally customisation 1.0. We're working on 2 and 3.0 now that allows more customisation options in terms of aesthetics, and then we're looking at actual performance one-to-one customisation options as well, in terms of cushioning and fit and other dimensions as well."
The idea is to cater to the have-it-now generation, with Nike planning to boost customisation options on mobile and speed up the time it takes to get footwear to customers.
At the end of the month, the brand plans to launch off-the-shelf shoe customisation, with the promise of delivering the footwear to consumers within a week.
Information is more interesting than hardware
While Adidas and Under Armour have publicly talked up the importance of wearables and other connected devices, Nike said hardware was only "one dimension" of the wider digital puzzle.
Brand president Trevor Edwards said: "We…obviously have great partners with the likes of Apple and certainly the wearable market, which is a piece that is an input to that.
"It's one dimension that allows us to help serve that consumer, but we think about service in the broader context."
Specifically, Edwards talked up Nike Training Club, its personal training app for runners. Tracking runner data allows the brand to keep an eye on whether consumers are actively engaged with the brand, or falling out of the loop.
Jayne Martin, president for global categories, said: "So if we break it down, it's runners who just run every single day or runners who have started and maybe trailed off or runners who are training for an event.
"So we can tailor our messages and gear up opportunities against each one of those segments, so really closing the loop and doing that on a consistent basis, which I think drives back into that idea of repeat."
Winning over women
One way the brand hopes to boost online sales is to target "underserved" markets, like women.
The category has become a growing focus for other big sportswear brands, like Puma and Adidas, which have started tapping into the new breed of runner-obsessed women looking for better designed kit.
Nike Women launched its 'Better For It' campaign
The brand boasts the biggest athletic sales for women globally, but wants to grow the category from $5.7bn currently to $11bn by 2020.
The company has good reason to keep female consumers loyal on digital channels – those who buy into Nike's ecosystem spend two times more than those that aren't.
The brand will expand its Michael Jordan sneaker line, offering shoes to women for the first time, to try and "fuel a sneaker culture" among female consumers.
Nike partnered with Instagram this year, allowing women to "shop the look" from photos. The first Nike Women's shop also opened in London this year, the first in Western Europe.