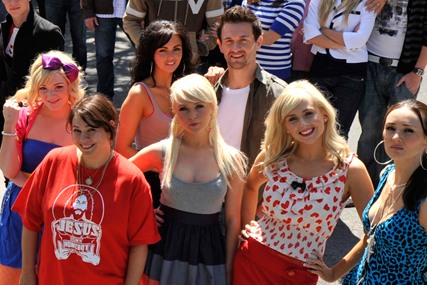 The sponsorship, negotiated by MediaCom Beyond Advertising, includes all 'Hollyoaks' transmissions on Channel 4 and the digital youth station E4, as well as PC and TV video-on-demand until 30 September.

The idents are being produced by the Jung von Matt agency in Munich.

Jeremy Gilbert, group marketing manager at Nikon, said: "'Hollyoaks' provides the perfect demographic to which we are able to communicate the strengths of the Coolpix S3000 camera. We are excited to be engaging with this new audience and look forward to seeing how viewers respond to the campaign."

The object of the sponsorship is to enhance the Nikon Coolpix brand perception and raise awareness within the young target audience in the UK.

Gilbert added: "The sponsorship is an ideal platform on which to communicate Nikon's new pan-European marketing campaign: 'I am Nikon', in that we are able to visually demonstrate the emotional side of photography and how it fits into your lifestyle."

'Hollyoaks' was sponsored by Mars chewing gum brand Wrigley's Extra for five years between 2005 and 31 December 2009.