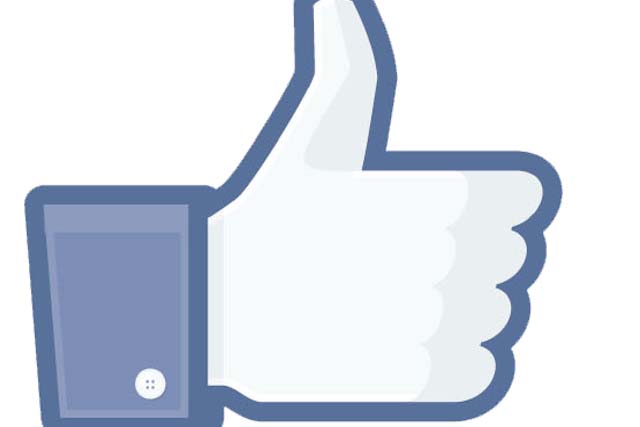 Last October, a 27-year-old woman from the Netherlands was reported to have had an abortion after the ultrasound image of her child that she posted on Facebook received disappointingly few likes. She explained: 'I want my child to come into this world loved and wanted by his or her surroundings. When that turned out not to be the case, I needed to take action. I understand it's painful for the three people who did "like" the announcement, but this is a decision I had to make.'
This tale is, of course, a fictional one, which appeared on Dutch satirical website De Speld. However, there is no denying that a wealth of strange consumer psychology comes into play when it comes to social validation.
The rise of social media means that the traditional trappings of success are no longer enough. Where once consumers looked to ownership of luxury brands to demonstrate their success, now recording and sharing their experiences with their networks is key to gaining social validation.
We like being 'liked'
Patricia McDonald, executive planning director at Isobar UK, says there is a 'near-insatiable' need for social validation. 'Sixty per cent of UK consumers agree that they feel good when someone acknowledges their posts online and there's evidence to suggest that receiving recognition in social media activity releases endorphins in the body, so it's a near-addictive activity,' she adds.
Of course, validation has long been a key pillar of marketing. Robert Chialdini, the author of Influence: The Psychology of Persuasion, explains social validation simply: 'When we are uncertain about what to do, we will look to other people to guide us. And we will do this automatically and unconsciously.'
The concept may be an old one, but social media has added an urgency and immediacy that has raised social validation as a priority for consumers and brands alike.
Omaid Hiwaizi, planning director at SapientNitro, says consumers are outsourcing more aspects of their lives to machines, in the form of the social web and the ever-growing 'internet of things'.
He explains: 'The joy and pain we experience as a result of stimulus from the digital ecosystems we live in symbiosis with, are just as profound as any emotions we experience in the non-digital world. Our unconscious reaction to social validation is identical wherever the stimulus comes from - something our conscious minds find incongruous.'
For brands, the benefits of social validation are clear: they can achieve real-world rewards in exchange for offering consumers virtual validation. However, despite the growing number of brands embracing social validation, success is not a certainty.
With this in mind, here are nine rules of engagement for successful social validation.
1. Embrace the age of influence
In the bubble of the marketing industry, where a strong presence on social networks is imperative, it is easy to believe that building social influence is an end in itself. Indeed, for some brands, it has replaced traditional socio-demographic segmentation as the key pillar of targeting consumers.
However, Toby Barnes, product strategy director at AKQA, warns: 'I've never seen any value in Peerindex or Klout; it's a false economy. The kind of people who build up their Klout scores exist in a world where only others in that world care.'
In essence, giving people with a high Klout score VIP access to a club-night might be a nice headline, but little more. Brands must think carefully when it comes to balancing consumers' social influence with their likelihood and financial ability to purchase their products.
2. Meet the Prosumer: when a 'like' isn't enough
A growing tranche of consumers are maximising the opportunity to interact with brands online, in search of both real-world and social validation. Josh Bullmore, head of planning at Leo Burnett, identifies a new breed of 'Prosumer' who has found ways to make money from their social activity. 'They trade their social influence for financial gain, or free samples and early access to content or products,' he explains.
However, he underlines that this is niche behaviour. 'Normal people seek validation from their peers, friends - real people. They will engage with brands when they are offered something they desire in return, but won't actively seek these opportunities.'
3. Understand status symbols in the digital context
Offering 'valueless assets' undoubtedly has a clear economic attraction for brands. At a time when pressure on budgets is the norm, if marketers can get their consumers not only to amplify their message but also increase their loyalty via means such as a virtual badge, then they will embrace it.
Is there a risk, though, that brands, particularly in the luxury sphere, are simply providing validation to consumers who will never be able to afford their products or simply are not their target market?
While the inherently open nature of most social networks may seem to be at odds with the exclusivity demanded by global luxury brands, the success of Burberry, Marc Jacobs and LVMH shows that the two can successfully co-exist.
Burberry, for instance, is cited by Chris Hirst, chief executive of Grey London, as a powerful example of how brands should embrace social validation.
'It's not about democratising the product, its about democratising the attitude,' he says. 'It's a great piece of attitudinal marketing, but the price premium of the product remains.'
Ultimately, luxury brands such as Marc Jacobs might not be awarding virtual badges to their core consumers, but reaching aspirant consumers online is equally important.
For these consumers, showing that they have great taste and are a fantastic curator of experiences and products is key to gaining social validation.
4. Go beyond 'gamification'
It is one of the most overused and overhyped made-up words in marketing, which means it is somewhat inevitable that an ever-broader range of brands has been jumping on the 'gamification' bandwagon.
Gaming is big business; analysts have calculated that the 10m-plus registered users of online fantasy role-playing game World of Warcraft have collectively played it for an amount of time equivalent to that taken for the human species to evolve: more than 50bn hours, which equates to 5.9m years. Yet questions remain as to whether this gaming mentality can translate to sectors like banking or utilities.
Helen Lawrence, strategist for BBH Labs, says that a growing number of brands have turned to gamification to fuel social validation. 'Badging is a great way to get attention,' she says. 'In many ways, Nike's FuelBand is primarily a badging exercise.'
She believes brands will need to move toward more tangible rewards. 'Consumers' patience will wear thin if we don't see more personalisation,' she warns. 'From check-ins, badges, fans and loyalty cards, it's all very fragmented. Unless it becomes more joined-up, consumers will simply tire of it.'
5. Accept the end of the ownership era
Marketers might be forgiven for hearing only white noise as media agencies continually wax lyrical about 'paid, owned and earned' media. A more important shift is taking place, however: the entire value and concept of ownership is in a state of flux.
The music market provides perhaps the most compelling example of this shift to sharing. The days of consumers poring over their collection of records were ended by the move to digital collections and latterly by streaming options such as Spotify.
There are also behaviours some marketers find harder to reconcile, such as consumers spending real-world money redecorating their virtual homes online. Barnes says that, while society might declare that their physical home is more valuable than their virtual one, not all consumers share the same value system. This shift underlines the growing importance of the social validation economy.
6. Get to grips with the experience economy
Evidence of the growing power of social validation is all around us. Dinner is to be pictured and shared on Instagram, not merely eaten; concerts are to be viewed via the camera lens of a smartphone; and the British obsession with the weather is brought up-to-date with seemingly endless tweeted pictures of snow.
It is no longer enough for consumers to have an experience; its true value is in being recorded and shared with the network.
'For many consumers, recording an experience has become more important than the experience itself; what they then do with that video is less important,' says Barnes. 'What brands need to understand is that the act of recording in itself is what validates consumers.'
7. The rise of 'portfolio people'
No longer do consumers have one main hobby that they pursue vigorously. They not only now have multiple interests, but also the platforms to share, grow and even commercially exploit their passions, particularly in the creative fields, where the search for social validation is at its most rampant.
8. Address digital anxiety
Sometimes technology solves a problem, but it also creates them, as well as tasks that simply did not exist before. According to research from charity Anxiety UK, more than half of social-media users say Twitter, Facebook and other networking sites have changed their lives - but 51% say it has not been for the better. Brands must therefore recognise that there is a significant potential downside to consumers' seemingly insatiable desire for social validation.
Nicky Lidbetter, chief executive of Anxiety UK, says that the pressures from technology act as a tipping point for those predisposed to anxiety, making people feel more insecure and overwhelmed. 'Some may need to re-establish control over the technology they use, rather than being controlled by it,' she adds.
Simon McEvoy, planning director at agency Tangent Snowball, warns that marketers will see a backlash. 'The term social media itself is a paradox; it's antisocial behaviour in many ways,' he argues. 'Consumers suffer fatigue from doing anything all the time and we will certainly see people running out of steam and enthusiasm.'
9. Recognise your real-world responsibility
Matt Lodder, director of operations at R/GA London, says recent strife on the high street, with retailers such as Comet falling into administration, points to the fault lines of a major shift in consumer behaviour.
'Nike's FuelBand is at the forefront of brands experimenting with product as service - a shift that can only be good for all of us,' he says. 'To stay relevant, brands will need to better understand their consumers and offer a higher level of overall utility and engagement. Those that survive will be defined by truly integrated product ranges ubiquitous and sophisticated enough to play an ongoing role in our real lives.'
In creating a virtual world that damages consumers' real worlds, brands are treading on shaky ground. Social validation at its best drives loyalty not only on social networks, but through providing consumers with a tangible benefit. The examples of Nike+ and FuelBand show the benefit of social validation for social good. The best brands will harness the power of social validation to benefit more than just their bottom line.
In the words of Lawrence: 'The balance of power between consumers and brands has shifted in favour of consumers. There is only a certain amount consumers are willing to do to engage with your brand and there is an upper limit; brands must beware of treading on their toes.'
Nicola Kemp is Head of Features. Follow her on Twitter @nickykc