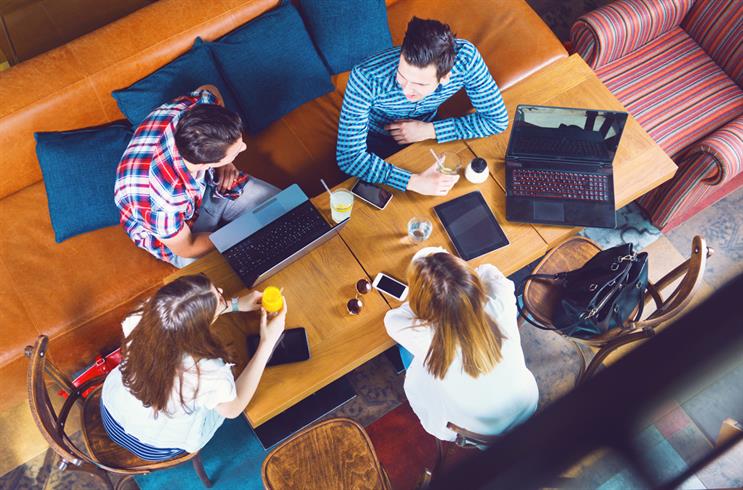 The millennial generation is unlike any that's come before – and in its complexity and diversity, it presents unique challenges for advertisers looking to engage this important demographic.
MailOnline and Metro have pooled their resources and know-how to create Millennial Rules, a joint research project that explores what motivates 18-34 year-olds in 2016, and their attitudes towards brands and buying.
Reaching 82 per cent of UK millennials every month, MailOnline and Metro are well-placed to offer insights. They teamed up with media research expert Neil Sharman and insight agency Crowd DNA to profile and research the millennial generation – and they've distilled their findings down into nine simple Millennial Rules.
Here's how to tap into what makes millennials tick – and how to reach this diverse, widespread audience.
1. Embrace differences
Millennials are very different from other generations; only 9 per cent of millennials have their own property and are married with children, compared to a quarter of non-millennials. But they're also different from each other – not least because there's 16 years' difference between the youngest and oldest millennials.
Not surprising, then, that the personalised approach works – two thirds of millennials are impressed by targeted online ads, and nearly three quarters want to be able to personalise products.
---
2. Nurture success
Millennials aim high – but they're driven by a mix of worry and optimism. Only 19 per cent feel like they're earning enough to improve their standard of living. And 54 per cent are worried about not getting on in life. They want to better themselves – 47 per cent like advertisers helping them to learn new skills – and they want to celebrate their achievements. But those achievements aren't necessarily measured by conventional definitions of success.
---
3. Sell lifestyles
Products are less important to millennials than the lifestyles they embody. For this generation, which curates its image on social media, products are symbols of lifestyles. And while 74 per cent welcome a more subtle approach, like events sponsored by brands, they don't like a hard sell – 39 per cent dislike advertising that's obviously trying to sell them something.
---
4. Ease pressure
The millennial generation is competitive – and their success is measured on social media. That creates huge pressure to keep up appearances – over a quarter of millennials feel that social media makes them spend in order to look good to others. That anxiety means that it's up to brands to celebrate imperfections and encourage time away from social media.
---
5. Be inspiring
Millennials love researching products – fully three quarters of them spend their leisure time looking up the ins and outs of product specs and hunting for bargains. And they're spoiled for choice; impulse buys are a thing of the past. And with two thirds of 18-34s resarching online just to see what's out there, it creates a huge opportunity for brands to inspire. As long as they look good doing it – nearly half (48 per cent) of millennials won't buy something if the brand doesn't have a good image.
---
6. Give, don't just take
This generation is comfortable with brands, and doesn't mind interacting with them – 62 per cent follow a brand on social media. And 40 per cent of them actively like to help brands develop products – but they expect it to be a two-way street. They're savvy enough to know that their contributions are worth something, and in helping you they're creating their own portfolio. It's not just about giving to them, either – four fifths want brands to actively contribute to charities, not just donate money to them.
---
7. Keep it real
The bad news first: over half of millennials consider themselves to be harsh critics of advertising; shoddy online ads have made them cynical, and they're resistant to the hard sell. But there is a silver lining: three fifths of them are harsh critics because they enjoy good advertising. Make an effort, adapt your message to its environment, and you'll be rewarded.
---
8. Don't irritate
It's not personal, but millennials are avoiding ads. A majority now use ad-blockers, nine in ten skip pre-roll ads and nearly three quarters pre-record TV so they can skip ads. They can see a lazy ad coming a mile off, and they will criticise it. So don't be tempted to take the easy route.
---
9. Impress and entertain
So how do you win millennials over? Simple: impress them, and entertain them. Ads that have deeper meaning, ads that inspire, and above all ads with a sense of humour, will connect with today's young people. 45 per cent will stick around for a pre-roll ad if it makes them laugh. And when you do make the effort, it pays dividends – millennials may play hard to get, but when an ad shows that it understands them, it'll make a huge impression.
---
if you think you've got what it takes to put those rules into practice, head over to millennialrules.co.uk for the chance to win a £350K multi-platform millennial campaign across Metro, MailOnline and Metro.co.uk.
And if you're a millennial who's going places, we want to hear from you. Enter Media Week 30 under 30 here.