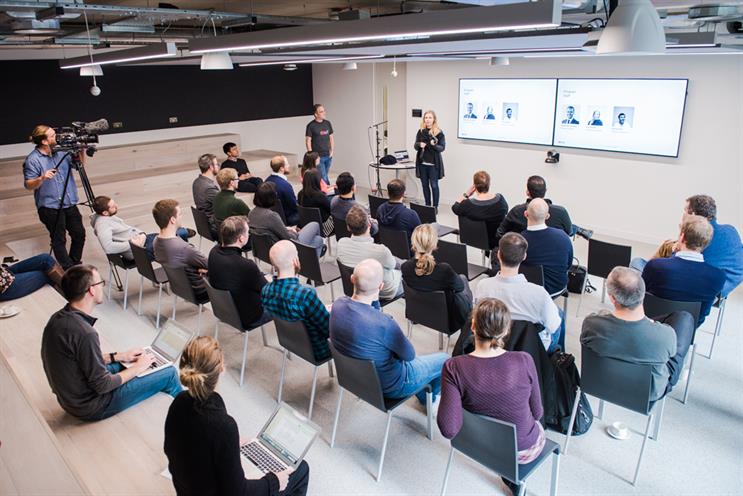 The companies are a diverse mix of start-ups that use Internet of Things innovatively in the real world.
For example, several of the selected companies such as Mimica, Swipecart and Sensing Feeling aim to transform the retail space. Others, such as Beringar, is working to improve the use of space in buildings and Homebox helps consumers stop overpaying for household bills.
Launched in collaboration with Innovate UK, the UK government's innovation agency, the programme officially starts today and will be housed at R/GA London's Shoreditch-based connected headquarters.
The companies participating in this programme are:
Beringar - uses sensors to help clients make better use of building space.
Cupclub - a reusable packaging service for food and beverages that includes tracking and a loyalty programme.
Boldmind - creators of Flow.City, an easy to use, location-oriented advertising platform for digital out-of-home.
Homebox - helps users stay in control of their household bills by putting everything in one place and switching to the best deals automatically.
Mimica - develops food spoilage indicators that reduce food waste.
Sceenic - developed a 'Watch Together' SaaS solution that lets media companies create shared experiences for dispersed viewers.
Sensing Feeling - delivers human emotion-sensing products using AI & Computer Vision
Swipecart - lets shoppers buy goods in store with just their smartphones
Wearable X - brings together design and technology with the aim of improving quality of life through experience and fashion.
As with all R/GA Ventures programs, the selected companies will have the chance to work with R/GA's strategic marketing, consulting, branding, design, and technology teams. The companies will also have access to its network of clients, industry partners, global brand leaders, mentors, and investors.
"Together with sensor technology and artificial intelligence, IoT is transforming retail, strengthening the consumer relationship, and tackling global challenges such as food waste," Matt Webb, managing director of R/GA IoT Venture Studio UK, said. "R/GA is looking forward to working collaboratively and closely with this new cohort of nine companies in order to help create real momentum for each of them in their respective markets".
Also joining the program as a sponsor is Latch, a pionner in enterprise IoT which itself was a participant in an R/GA Ventures program in 2015.