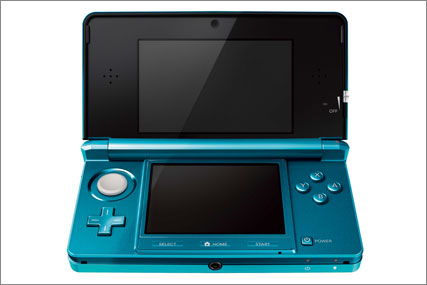 Speaking at a Nintendo Conference in Japan yesterday, Satoru Iwata, Nintendo president, said the 3DS, which is a 3D version of its DS portable games console, would go on sale in Japan on 26 February 2011 for the suggested retail price of yen 25,000 (£189).
He said: "We need to decrease the concern that only software from Nintendo can sell well on Nintendo platforms and third parties' software cannot sell in the same volume.
"Nintendo is trying to expand the installed base of our hardware with our own software, so that each platform can have a solid base for third-party software companies to make lucrative businesses."
No on-sale price for the console was given for Europe, US and Australia.
According to a report in the Financial Times, Nintendo has delayed the launch because it decided it could not supply enough consoles this year.
The Japanese gaming giant launched the DS console six years ago and announced plans for a 3D version in March.
Sony introduced a 3D upgrade for its PlayStation 3 earlier this year. The 3DS is the only portable 3D console and does not require glasses.
Microsoft is set to launch Kinect, a motion-sensitive, hands-free device, designed to rival the Nintendo Wii console, in the run-up to Christmas.
Meanwhile Virgin is entering the gaming market with its online-only gaming arm Virgin Gaming, but no official launch date has been given.