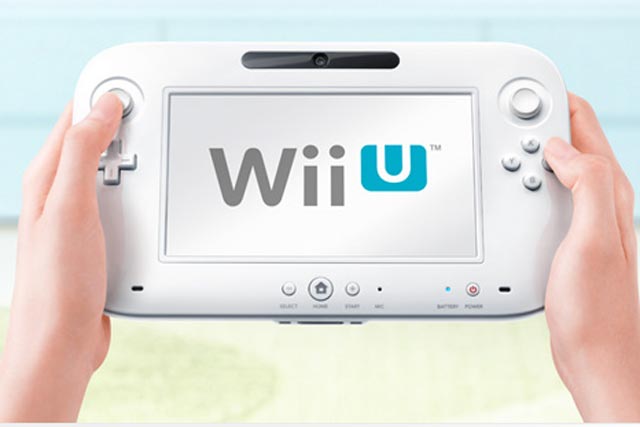 The Japanese firm, which launched the Wii U's predecessor, the Wii, in 2006, has lost ground to rivals Sony and Microsoft, whose PlayStation 3 and Xbox 360 consoles have recently launched motion-sensitive devices to rival the Wii.
Nintendo, which in April reported a 66% fall in profits and has shipped 86 million units of its Wii worldwide, unveiled the Wii U at the E3 games conference in Los Angeles last night.
The new gaming console is to launch next year, although Nintendo has yet to specify a date.
The console's technical prowess was received with enthusiasm by games publishers, many of whose games are currently only available for Sony and Microsoft hardware.
Satoru Iwata, Nintendo's president, said in a statement: "Wii U redefines the structure of home entertainment by fundamentally changing how the TV, the game console and the Internet function and interact together.
"The experience enabled by Wii U and the new controller takes players deeper into their games, while reaching out wider than ever before to be inviting to all kinds of gamers."
Rivalry between Nintendo and Sony is also hotting up in the portable segment of the gaming market.
Sony yesterday used E3 to reveal its new handheld, the PlayStation Vita, that will compete with Nintendo's newly-launched 3DS.
The Vita will go on sale in the winter and will cost less than expected – $249 (£151) for a Wi-Fi only model, and $299 for a Wi-Fi and 3G-enabled version.
The Wii U is markedly different from the Sony's and Microsoft's consoles. The motion-sensing controller has a 6.2-inch screen that displays high-definition graphics and includes a camera and joystick.
It can also be used to make voice calls. Other innovations include the ability to view via the controller gaming information not displayed on a user's television screen, while gamers can switch their gaming action to the handheld screen should someone else in their household want to watch the TV.
Nintendo has not yet revealed the price of the console.
YouTube is hosting a video demonstration showcasing the console's capabilities.