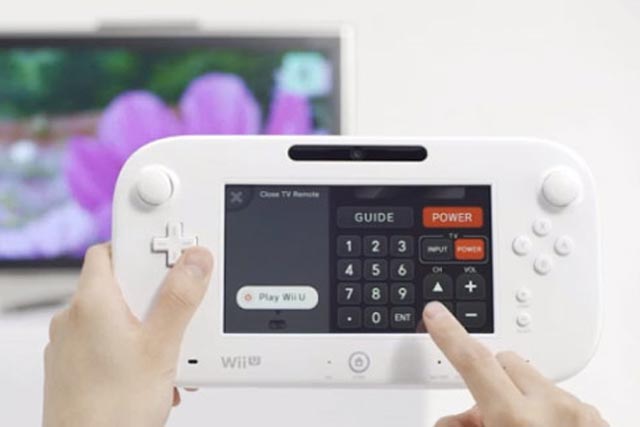 The gaming company is hoping to turn its fortunes around after it posted its first ever annual loss this year as it struggles to cope with the growth of smartphones and tablets and the flop of its 3DS handheld computer.
At the E3 gaming conference in Los Angeles the company revealed it was working with Netflix, Hulu Plus, Amazon Instant Video and YouTube to bring video experiences to its new console, which is due out at Christmas.
Nintendo will integrate a second-screen experience into the console through its GamePad controller, a tablet-style touch screen with a 6.2-inch screen and the ability to function as a TV remote.
Nintendo will also launch a "network communication system" called Miiverse to coincide with the new console, which will allow gamers from around the world to discuss games and discover new content.
Users can create a personalised Mii character to challenge their friends to play together, ask a question about difficult levels or discover hidden elements to games.
Players can pause games or applications and post messages to the Miiverse whenever they wish.
Owners of Wii U will also be able to join Miiverse from a Nintendo 3DS, PC or any smartphone or web-enabled mobile device.
During this week's E3 gaming conference Nintendo has also revealed a line-up of first and third-party video games, including 'Super Mario Bros', 'Wii Fit', 'Arkham City' and 'Assassin's Creed'.
Nintendo will also launch new games specifically for the console including 'Nintendo Land', a Wii U game set in a virtual theme park with attractions inspired by franchises including 'The Legend of Zelda' and 'Donkey Kong'.
'Nintendo Land' will feature 'asymmetric' game play, where images displayed on the GamePad are entirely different from those on the TV screen.
The player with the GamePad will have different information, viewpoints, advantages and objectives to create new co-operative and competitive opportunities.
Reggie Fils-Aime, president of Nintendo of America and chief operating officer, said: "The GamePad doesn't just introduce a new type of game play, it redefines an entire dynamic. With asymmetric game play, multiple experiences are possible in the same game at the same time.
"While games are the focus of this year's E3, the Wii U story also includes the enhanced social connections and integrated entertainment experiences created by the GamePad.
"We're providing a glimpse of that with the introduction of Miiverse and by revealing partnerships with some of the biggest content providers on the planet."
Follow Matthew Chapman at @mattchapmanUK