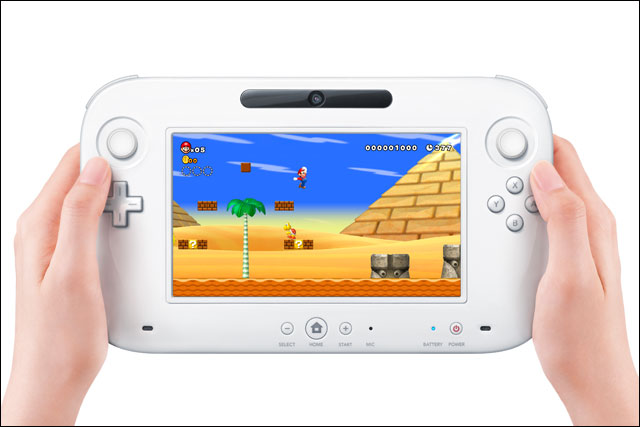 The console, which is being sold in 8GB memory or 32GB memory versions, is listed on Amazon priced at £250 and £299 respectively.
Both consoles come with a touchscreen Gamepad, which is a tablet-style touch screen, with a 6.2-inch screen that works as a controller and also has the ability to function as a TV remote.
Some games will also be able to be played on the Gamepad as well, if a TV screen is unavailable.
The console is also intended to be used as a video-on-demand player, in a similar way to Xbox. ]
According to Reuters, Nintendo has struck content partnerships with Netflix, Amazon Google's YouTube, and Hulu. A spokeswoman did not confirm any UK partnerships.
Nintendo is banking on the success of the console, having made its first annual loss in 50 years as a public company, as it struggles to cope with the growth of smartphones and tablets, and the flop of its 3DS handheld computer.
Nintendo's marketing mix tends to have a heavy weighting in experiential. It has not revealed UK marketing plans for its console yet. It will be launched in the UK by Shelly Pearce, who was recently appointed as UK marketing director, having previously held the role of head of European PR.
Follow @shearmans