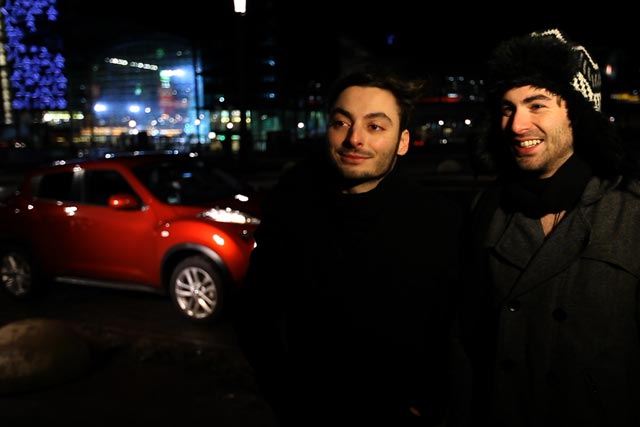 From 8 March, the Nissan campaign will feature a competition for up-and-coming music acts.
Each act was presented with a car for a week and given a series of challenges to complete, such as making a music video, performing at fans' houses and organising a flashmob gig.
The digital portion will be produced by Somethin' Else, commissioned by OMD, and tailored to specific European markets.
It has been executive produced by Ian Sharpe for Somethin' Else and series produced by Jonathan Rothery.
Bands involved include French pop group Pony Pony Run Run, Spain's The Pinker Tones, Bakkushan from Germany, and Italian DJ duo The Visitors Attak. Viewers will vote for the winning act, which will stage a special gig in their home town.
Somethin' Else produced six, 10-minute video episodes,which will broadcast on the Nissan Juke Rocks YouTube channel, in addition to profile interviews with each band.
Sharpe said: "We are delighted to be a part of the Nissan Juke Rocks campaign. Our expertise in creating ad-funded, multi-platform projects meant we were ideally placed to meet the demands of the Nissan Juke Rocks campaign, in providing fun and quirky online content for music fans across Europe."
The launch continues the musical theme started with the Juke's UK launch, where electropop duo La Roux were featured in the 'Behind the Hit' campaign.