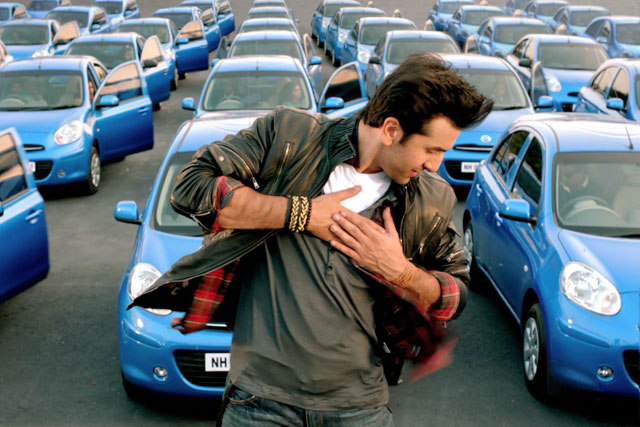 The five-minute film, set in India and created by AKQA, features two lovers who are torn apart, only to be reunited with the help of more than a dozen Nissans.
The online film will launch today (30 March) on Facebook and YouTube, and in cinemas across India. The film is part of the car marque's efforts to ramp up its advertising in emerging markets.
Last year, Bollywood fans were given the opportunity to win a place in the movie by uploading a short video clip of themselves dancing, and auditions were also conducted in shopping malls across nine cities in India. The top 100 were selected based on the number of votes cast, and were then narrowed down to the top 20 lucky winners.
The film was directed by choreographer/director Ahmed Khan and filmed by cinematographer Ravi.K. Chandran.