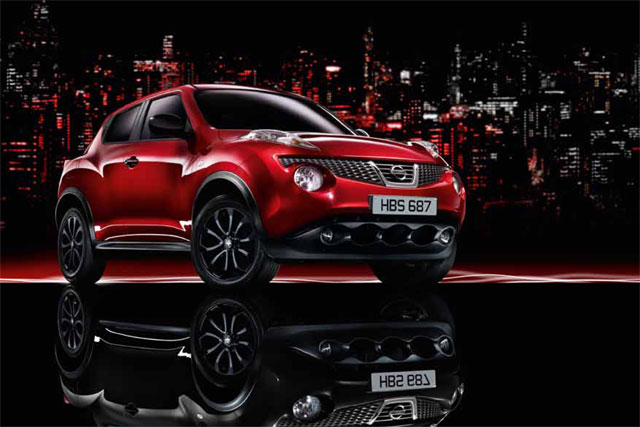 The campaign stems from Nissan's wider creative campaign for the Juke model, which uses the strapline "Energise the city".
Nissan is making 700 of its Nissan Juke Kuro model available in the UK, promoted under a new strapline, "Play on the darker side". It is available in two colours, Force Red and Pearl Black.
The press and digital campaign, created by TBWA, launches this week and features 48 poster sheets, digital outdoor ads and print ads across men's style and motoring publications.
Online elements of the campaign, created by DNA, feature branded ad banners and homepage takeovers of automotive and men's lifestyle sites including Autotrader, alongside ad spots on Spotify.
A supporting email campaign has been created by TMW. All media is handled by Manning Gottlieb OMD.
John Parslow, marketing communications manager, Nissan, said: "We're really excited to be launching the limited edition Nissan Juke Kuro which will further contribute to what has been our most successful launch ever.
"The 'Play on the Darker Side' creative campaign TBWA\London have developed showcases the car beautifully and further establishes Juke's unique, mischievous and energetic personality."
In June Nissan promoted its UK managing director Paul Wilcox to its top European marketing role, naming him the senior vice president, sales and marketing, Nissan Europe.