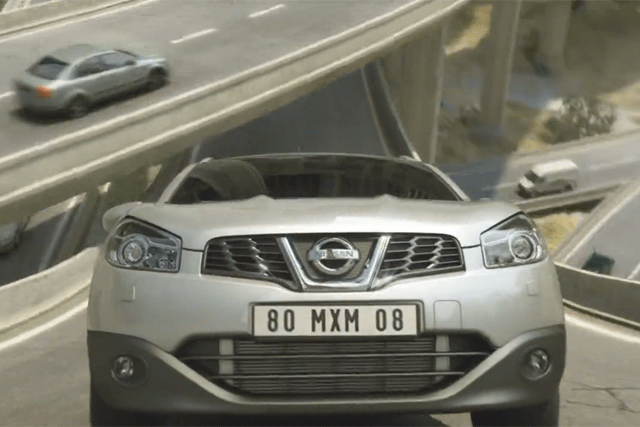 The pack, created by Tullo Marshall Warren, will contain a pair of sunglasses with mirrors, which allow the wearer to see behind them.
Activity is designed to fit into Nissan's positioning for the car, which carries "The ultimate urban car" strapline.
The Qashqai's Around View Monitor technology is designed to make parking easier by featuring four cameras placed at the front, back and sides of the vehicle, which form a bird's eye view of the car displayed as a real-time image on a central console.
Nissan claims this is the first affordable family car to offer this technology.
The direct mail campaign also features a personalised letter and brochure, inviting recipients to take a test drive with their local dealer.
Creative from the mail pack includes a range of animated characters, which also appear in the accompanying global television campaign, created by TBWA\G1.
Follow Matthew Chapman at @mattchapmanUK