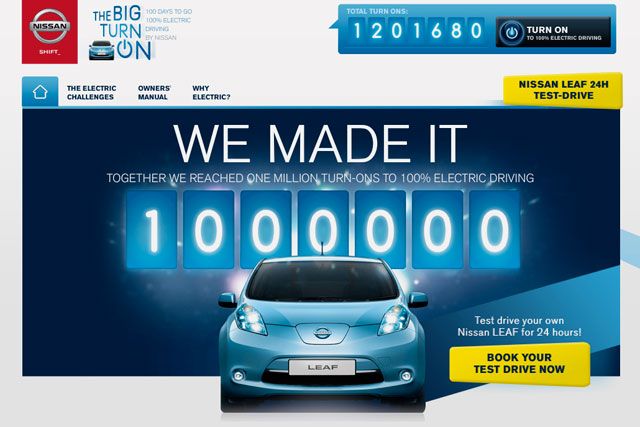 A request for information has been issued to agencies ahead of a pitch for the business.
The car-maker is looking for an agency to handle its Twitter, Facebook and other social media activity on a full-time basis across the region. The appointed shop will also be expected to work with agencies in local markets.
Nissan currently works with TBWA\London, TMW and AKQA on its advertising and digital accounts in the UK. These relationships are unaffected by the review.
The Publicis-owned agency D2NA works with Nissan across Europe. D2NA was behind the car-maker's recent social media campaign to support the launch of the Nissan Leaf, the first 100 per cent electric vehicle, in Europe.
"The big turn on" launched across France, the UK, the Netherlands and Germany, and aimed to encourage consumers to support their own city's bid to win a new electric driving infrastructure from Nissan. Consumers could pledge their commitment by clicking a button and signing up to test drive a Leaf.
Earlier this month, AKQA launched a campaign to highlight how the Leaf is six times cheaper to run than petrol-fuelled vehicles.
Nissan was unavailable for comment.
Follow @SaraKimberley