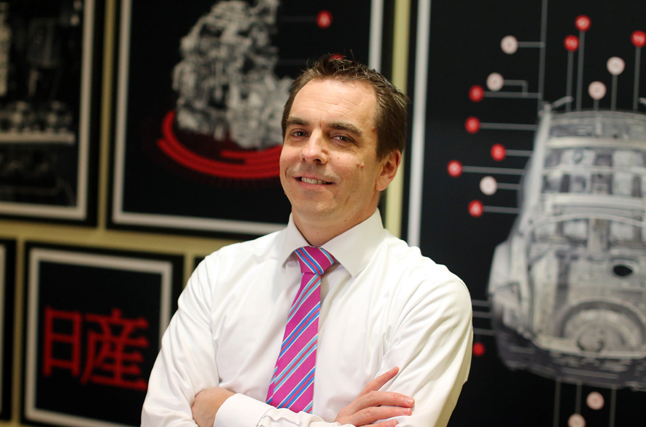 Speaking to Marketing, Nissan Europe vice-president for marketing Bastien Schupp said the brand has struggled to get consumers excited through its innovation-led brand strategy.
He also discussed the challenges of replacing Ford as sponsor after 21 years, and bringing the partnership to life across markets such as South America and China.
MKTG: What is the strategy behind Nissan's decision to sponsor the UEFA Champions League?
BS: "Nissan stands for innovation and excitement. While it's fairly simple for us to communicate what innovation is for a car manufacturer, it's much more difficult to get consumers to understand what excitement is linked with cars. We felt the best way to do this is to go where the excitement is, namely football stadiums, and what better property can there be than the Champions League?
"We looked at what properties were out there and available, and with the Champions League running from August to May and reaching almost 4bn accumulative viewers worldwide, we felt it was exactly the right partner for us."
The last sponsor, Ford, was involved with the Champions League for a long time. Was this a concern?
"You can look at it either way. It's true that the current partner is one of the most associated with the Champions League. In reality, the fact they have been there so long gives us a fantastic opportunity to differentiate ourselves.
While it's simple for us to communicate what innovation is for a car manufacturer, it's more difficult to get consumers to understand what excitement is linked with cars.
"We have negotiated different rights, including the pre-match training the night before a game at the stadium. We really want to work from a brand model, rather than just promoting individual models. Our engineers are engineers of excitement, and we see a clear parallel with the players, though perhaps in a less intellectual way."
How important is the internal engagement element with Nissan employees?
"It comes on top, it's not the primary motivation, but obviously being able to get hold of the biggest annual sports property in the world is a massive moment of pride. When you think about where our factories sit, we have factories in North East England, in Barcelona and in St Petersburg, and we're looking forward to explaining the deal to them. I think they'll be hugely proud.
"But the primary objective was to find a real booster for our brand in terms of familiarity in Europe. We're very strong in the UK but that's not the case everywhere. The fact we are present over 17 weeks, alongside the best players in the world, is a good platform."
So building brand awareness remains a priority for Nissan?
"We have a mid-term plan leading up to 2016, and one of the key pillars is building the brand power. We've been looking for a real accelerator and the Champions League does exactly that. We're already sponsor of the Rio Olympics in 2016 and the African Cup of Nations, plus a partnership with Usain Bolt, but this will give us the top-tier visibility we're looking for in Europe and globally.
"We're moving towards fewer properties but bigger ones. Today we're relatively disparate with a range of activities across Europe driven by the national organisations. This allows us to focus them all around a single subject, as the Champions League is bigger in every country."
Do you have any global aspirations for the sponsorship?
"About half of the media value of the Champions League sits outside of Europe, which allowed us to convince out headquarters in Japan to get on the wagon and help us. I think this is also one of the strong arguments we had when we went to UEFA.
"We were looking at this as a global partnership, where we can help them promote the Champions League in Japan, Thailand, China, South America and in the Middle East, which are important markets for them in terms of viewers."